J'ai eu la chance lors d'un événement Decléor de rencontrer Aria Crescendo, et là, le coup de cœur ! J'adoooore sa personnalité, j'adore son énergie, le fait qu'elle aime la partager. Typiquement le genre de personne que j'aime rencontrer.
Alors pour info, elle sort un nouveau son (parce que oui, en plus d'être prof de yoga, elle chante)… que vous avez dû entendre sur certaines de mes vidéos 🙂 Passion! Je vous laisse le découvrir ici !
Bon vous savez, Aria c'est le genre de personne, tu te demandes si elle est conçue comme toi. A-t-elle une colonne vertébrale ? A-t-elle des os ? Je ne saurais le dire ! La meuf se plie en deux facile, mais elle est aussi méga musclée, genre elle te fait un handstand sur un bras pendant que toi tu t'élances pour la 10ème fois contre le mur qui ratrappera ton laborieux headstand xD !
Et après une séance de Yoga Warrior avec elle, (et 6000 calories plus tard), elle m'a offert son livre. Et franchement il est tombé à pic dans ma vie !
Moi qui suis sans cesse en train de chercher à m'améliorer, ce livre m'est apparu comme une révélation.
Peut-être que si je l'avais lu il y a quelques années, je n'aurais pas été aussi sensible, mais là, elle m'a totalement parlé. Je suis en phase avec ce qu'elle raconte, nous avons vécu des expériences similaires, et je pense que beaucoup d'entre nous se retrouverons dans certaines situations. Vous savez le type de situation qui fait que vous ne savez pas comment vous en êtes arrivé là, vous vous réveillez un matin en vous sentant hyper mal, et vous vous dîtes « mais qu'est ce qui t'es arrivé ? Tu t'es vu ? »…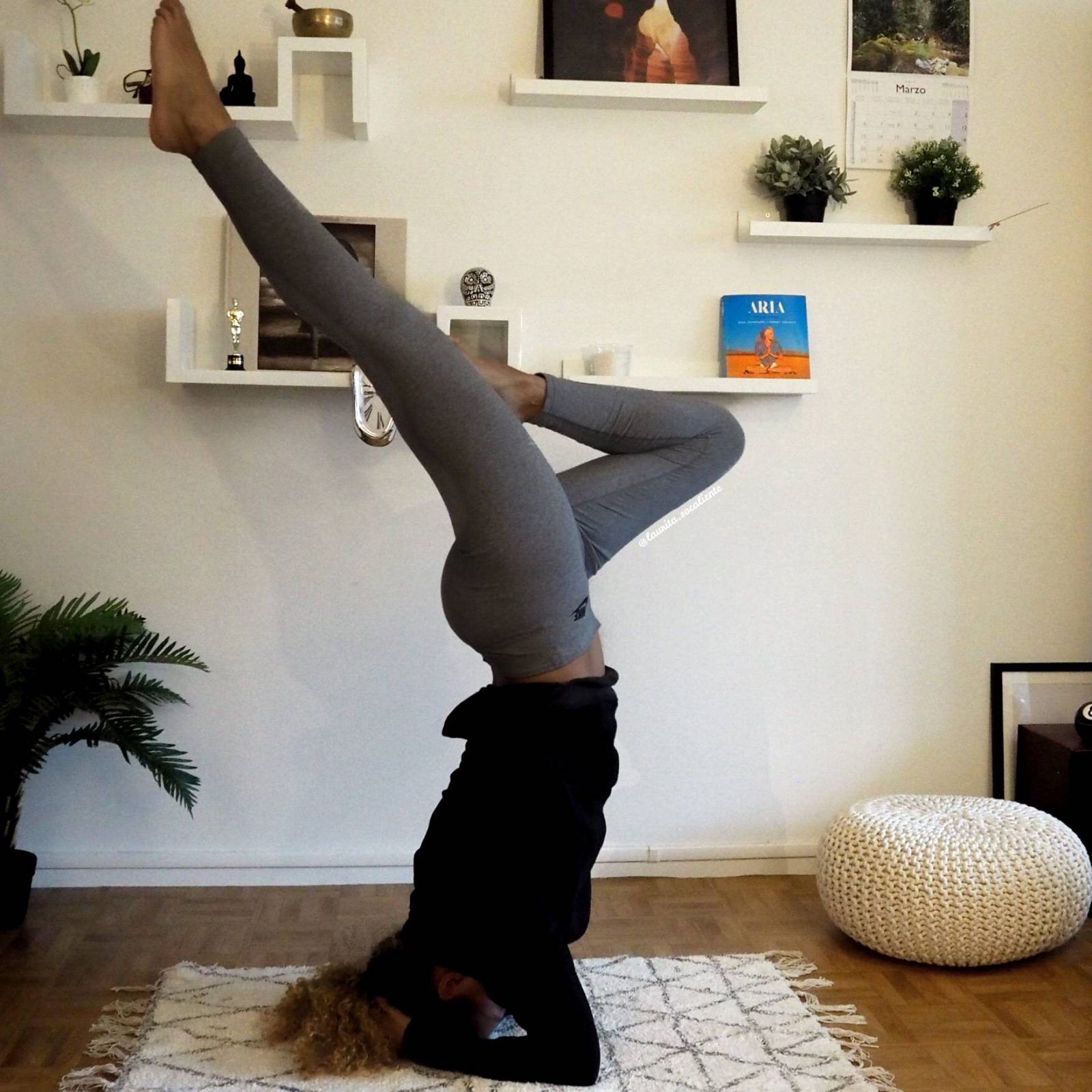 Le livre est composé de trois parties, la première est un mini récap de la vie d'Aria (Jacqueline a fait le Crazy Horse, puis elle est devenue chanteuse et en même temps prof de Yoga)… le TALENT messieurs dames !
Ensuite, Aria explique comment se mettre au yoga, les positions, et pour le coup c'est super bien expliqué pour les novices comme moi !
Enfin, vous découvrirez plein de super aliments (méconnus du grand public) aux mille et unes vertues !
Si vous cherchez un livre sur le développement personnel, je vous le conseille vivement !
Et Aria, si tu passes par là, MERCI.
<3
L.S.
---
I had the chance, during a Decléor event, to meet Aria Crescendo, and I had a real crush on her ! I loooove her personality, her energy, the fact that she loves to share it. Typically my kind of person. And after a Yoga Warrior session (and 6000 calories burned), she offered me her book. And honestly it was so timely in my life.
I am always looking for improving myself, and this book has been a revelation.
Maybe if I had read it a couple of years ago, I would not have been that much sensitive but she totally talked to me. We are totally on the same page, we had the same kind of experiences, and I think a lot of us would recognize them into some situations she had.
You know, the kind of situation where you wake up some day and tell yourself "but what the heck happened to me? How did I manage to be like this?"
This book has 3 parts. The first one is a small resumé of Aria life (This girl has been a Crazy Horse dancer, then a singer and a yoga teacher… TALENT IT IS ladies and gentlemen).
Then, she explains how to practice Yoga by yourself, with the positions and some tips.
And finally, you will discover some superfoods (unknown from most of us) with a lot of properties.
If you are looking for a personal development, I strongly recommend it !
And Aria, if you come around, a huge thank you !
<3
L.S.