Hola todos !
Si vous me suivez sur Instagram, vous avez dû voir que je suis partie récemment au Chili. J'ai essayé tant bien que mal de partager avec vous sur les réseaux sociaux, toutefois avec le manque de wifi sur place, pas toujours facile !
Pour celles qui songent à partir au Chili, je tenais à vous raconter un peu mon voyage. Je suis partie trois semaines, avec Air France (la seule compagnie qui propose Paris-Santiago en direct). Arrivée à Santiago, j'ai pris un avion direction San Pedro de Atacama pour visiter le nord du Pays.
Ma partie préférée. C'est dans le désert d'Atacama que vous vous sentirez le plus dépaysé. La ville est remplie d'agences qui permettent des tours de 3 à 4 jours, combinant le Nord du Chili et le Sud de la Bolivie.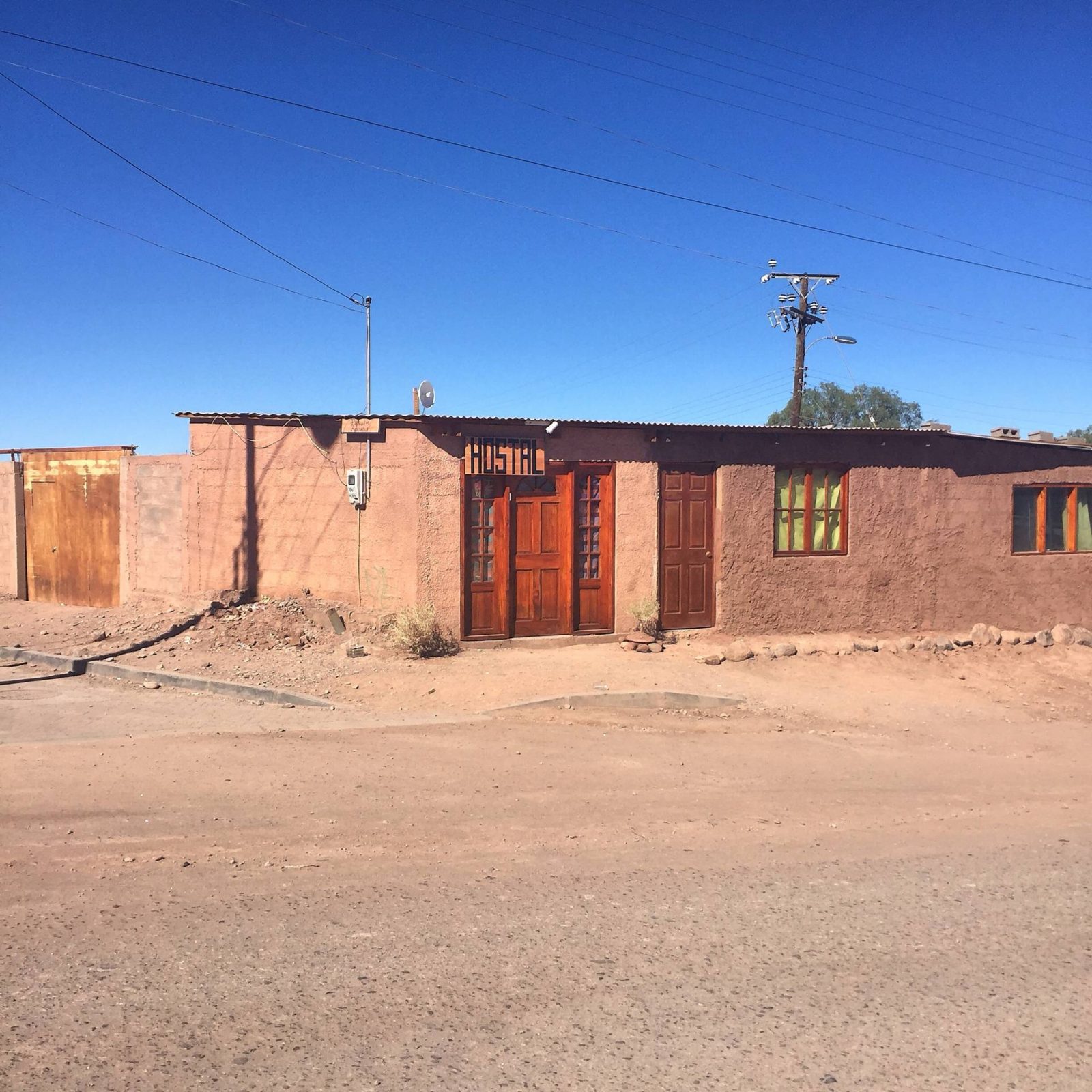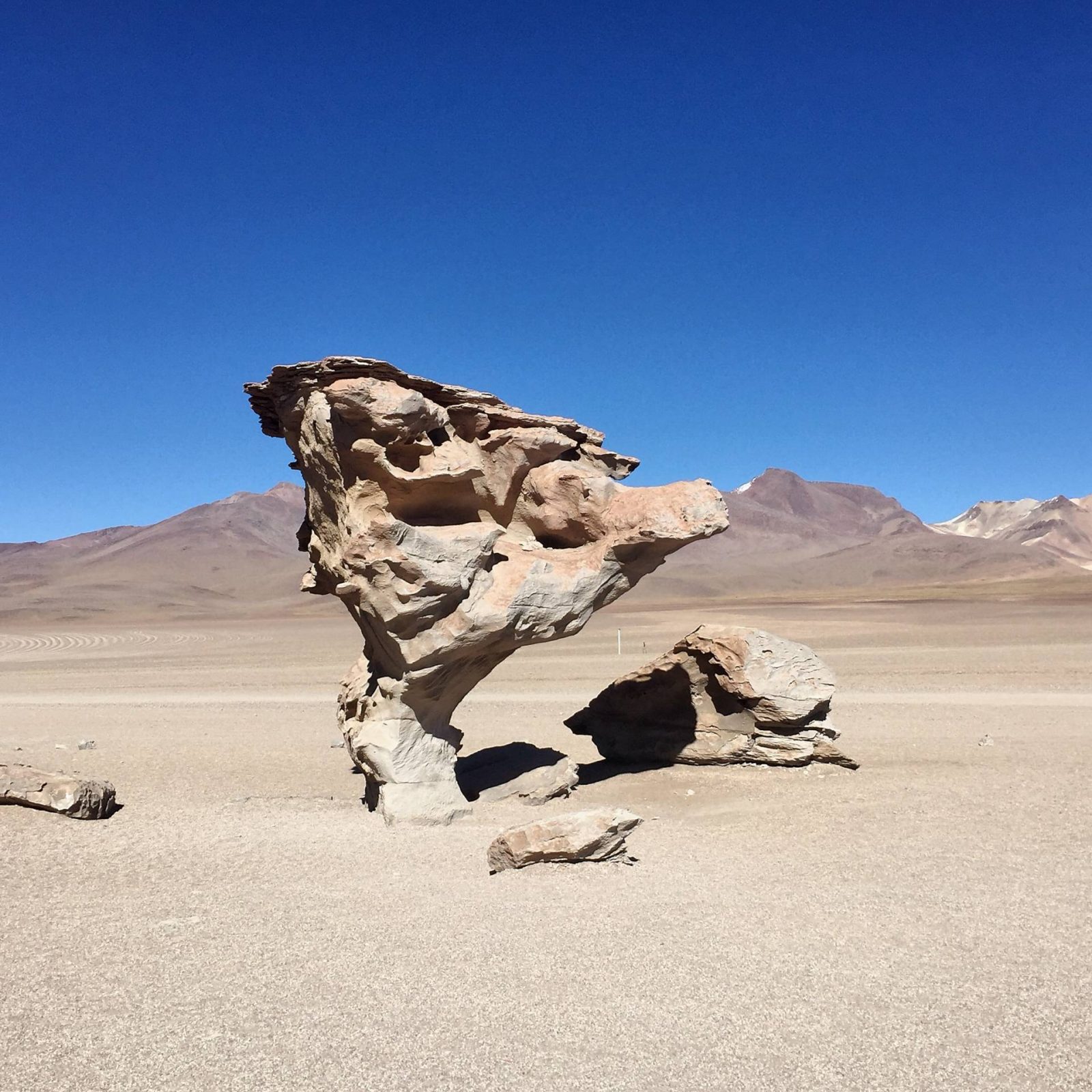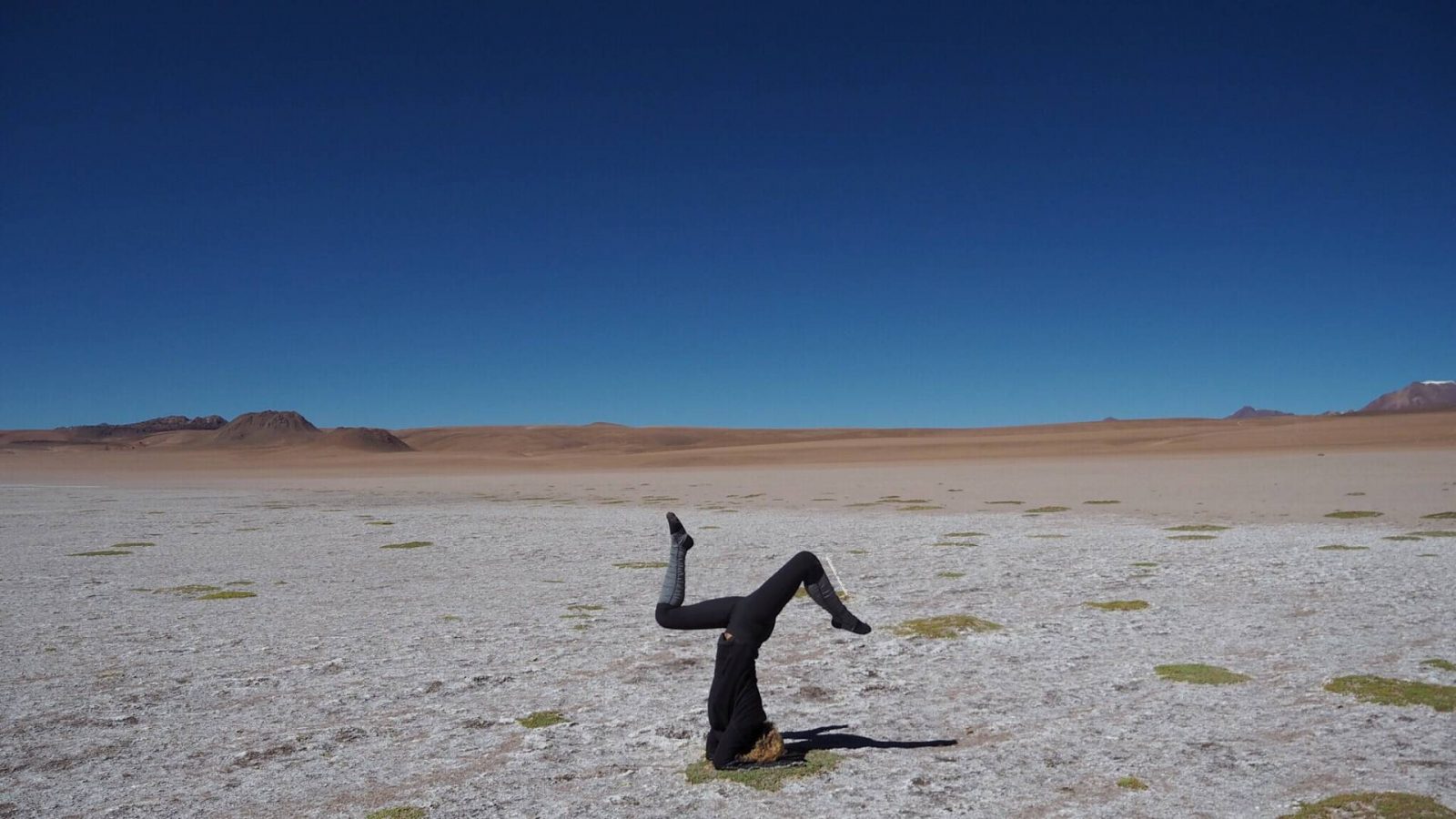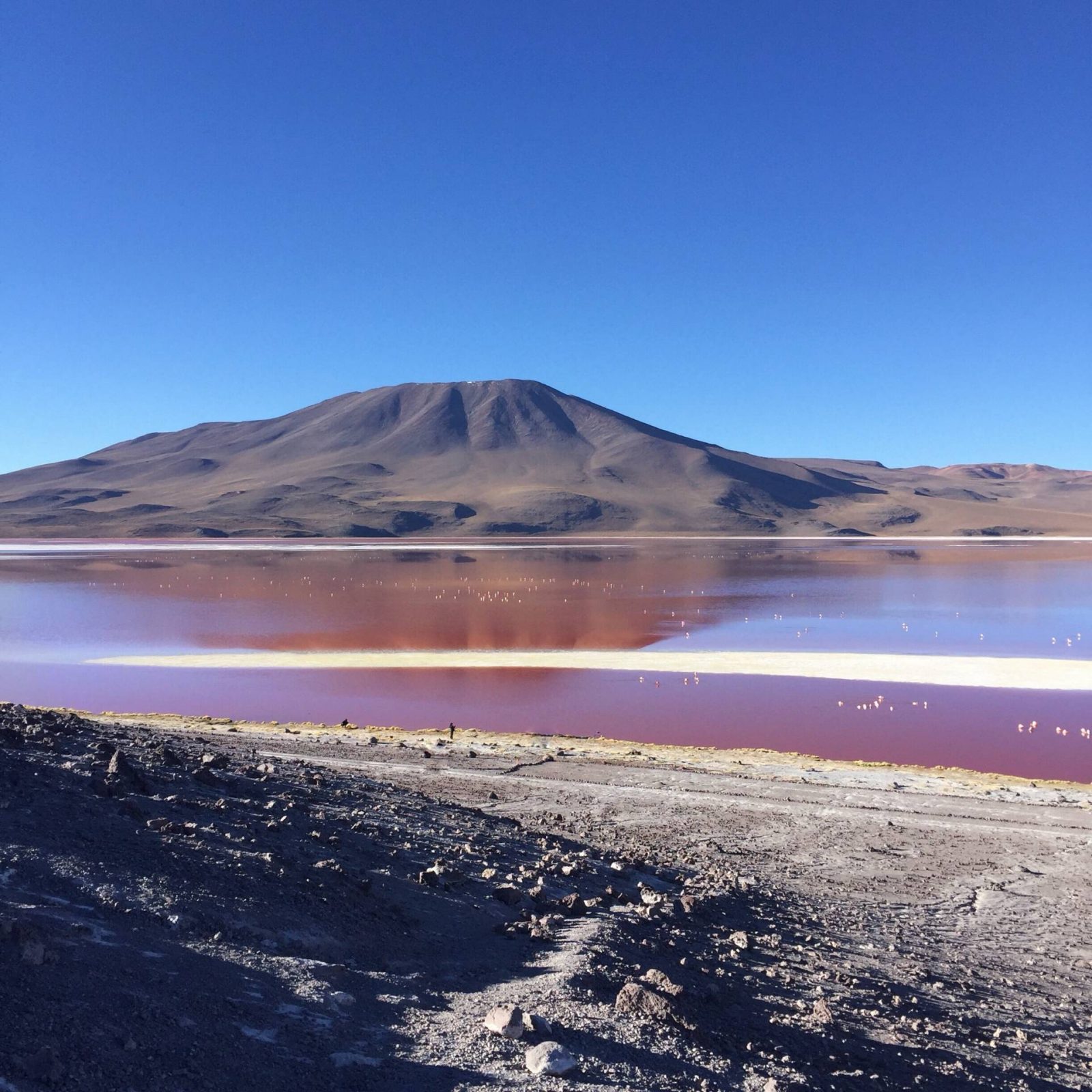 Je suis partie pour info avec l'agence Estrella del Sur. 4 jours = 180 euros avec hébergement, nourriture, transport compris donc en soit, pas très cher. Après, tout est très basique.
Les logements sont des dortoirs, pas de douche ou pas d'eau chaude (et en altitude, c'est un must…), et la nourriture est très sommaire. Mais c'est l'aventure ! Au cours de ces 4 jours, vous visitez entre autre les différents Lagoons, les geysers, le Salar de Uyuni (en Bolivie) et surtout, vous montez jusqu'à 5100 m d'altitude ! Il faut le savoir, et préparez-vous à l'avance, ne faites pas comme moi. Si vous n'êtes pas habituées à l'altitude, vous risquez d'en souffrir un peu : difficulté à respirer, vomissement, mal de tête… Le mieux est de faire un treck d'une journée vers 3800 avant de monter à 5000m.
Préparez-vous, et amenez des dolipranes 😉 Une expérience unique !
On va vous conseiller de mâcher des feuilles de coca, qui n'ont eu aucun effet sur moi xD ! Ne vous inquiétez pas, cela dépend de chaque personne et de votre préparation. Attention il fait hyper froid en altitude la nuit.
Mais les paysages sont époustouflants, vous verrez mille et une choses que vous n'avez jamais vues : volcans, lac rose, termes, salar, geysers… Une multitude de merveilles de la nature qui coupent le souffle.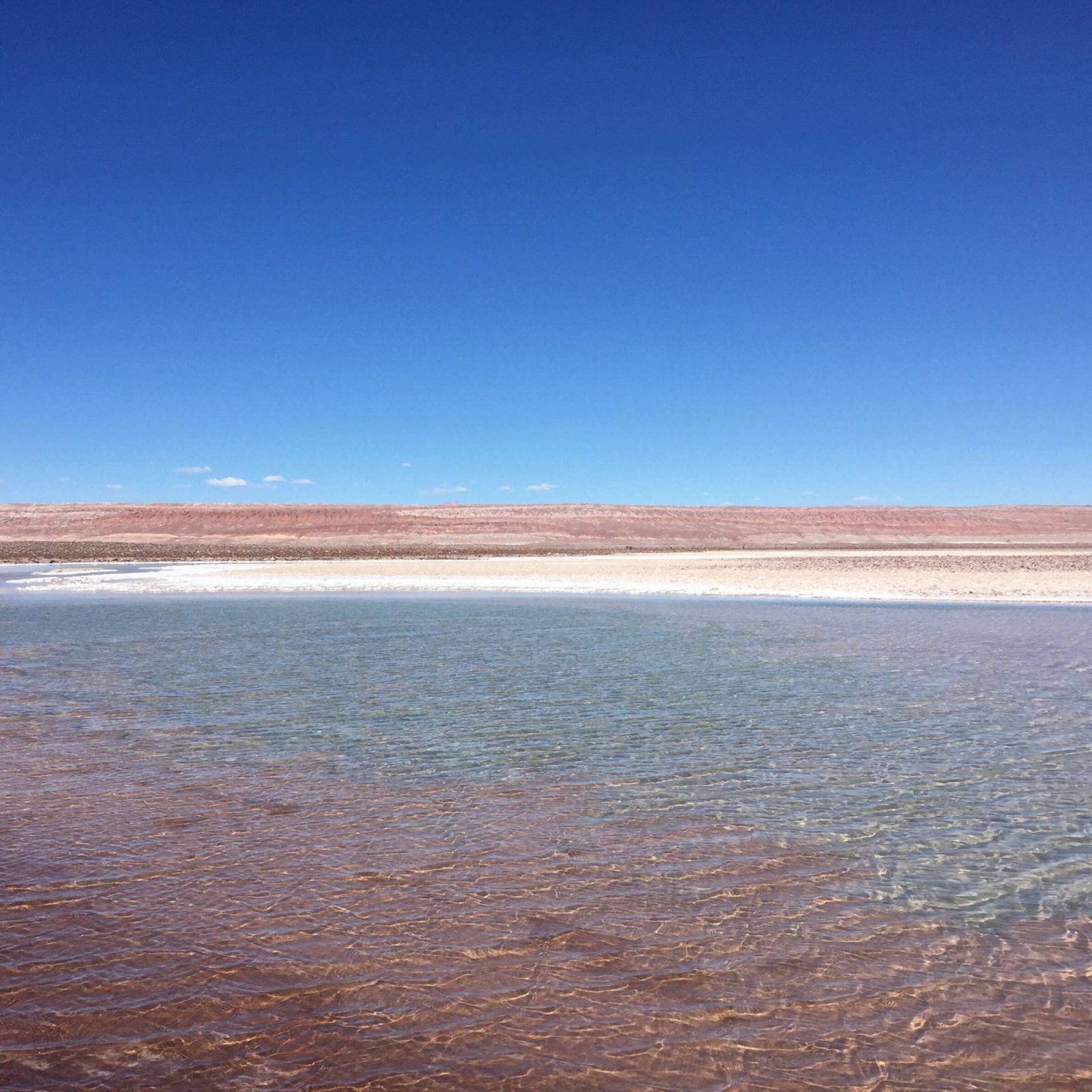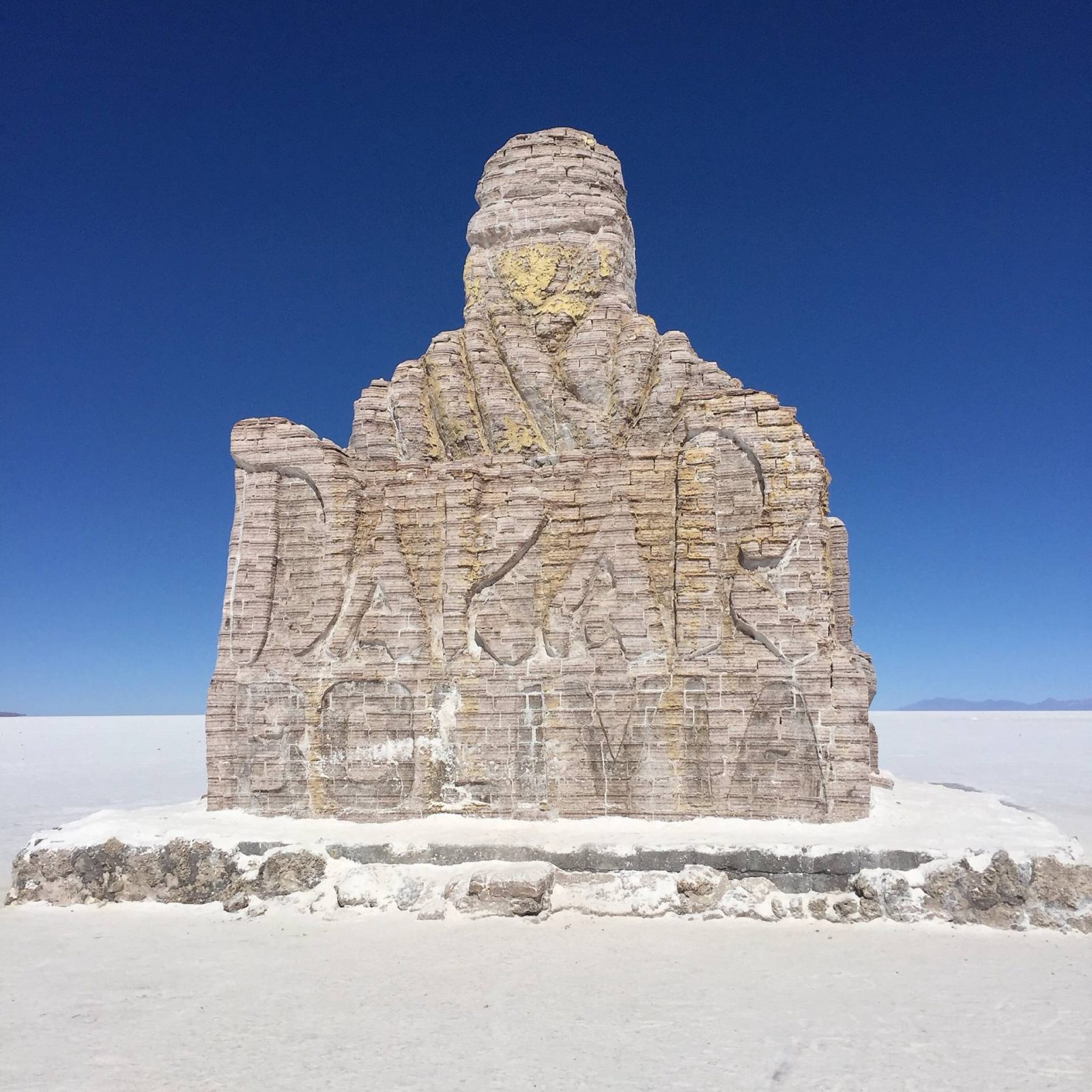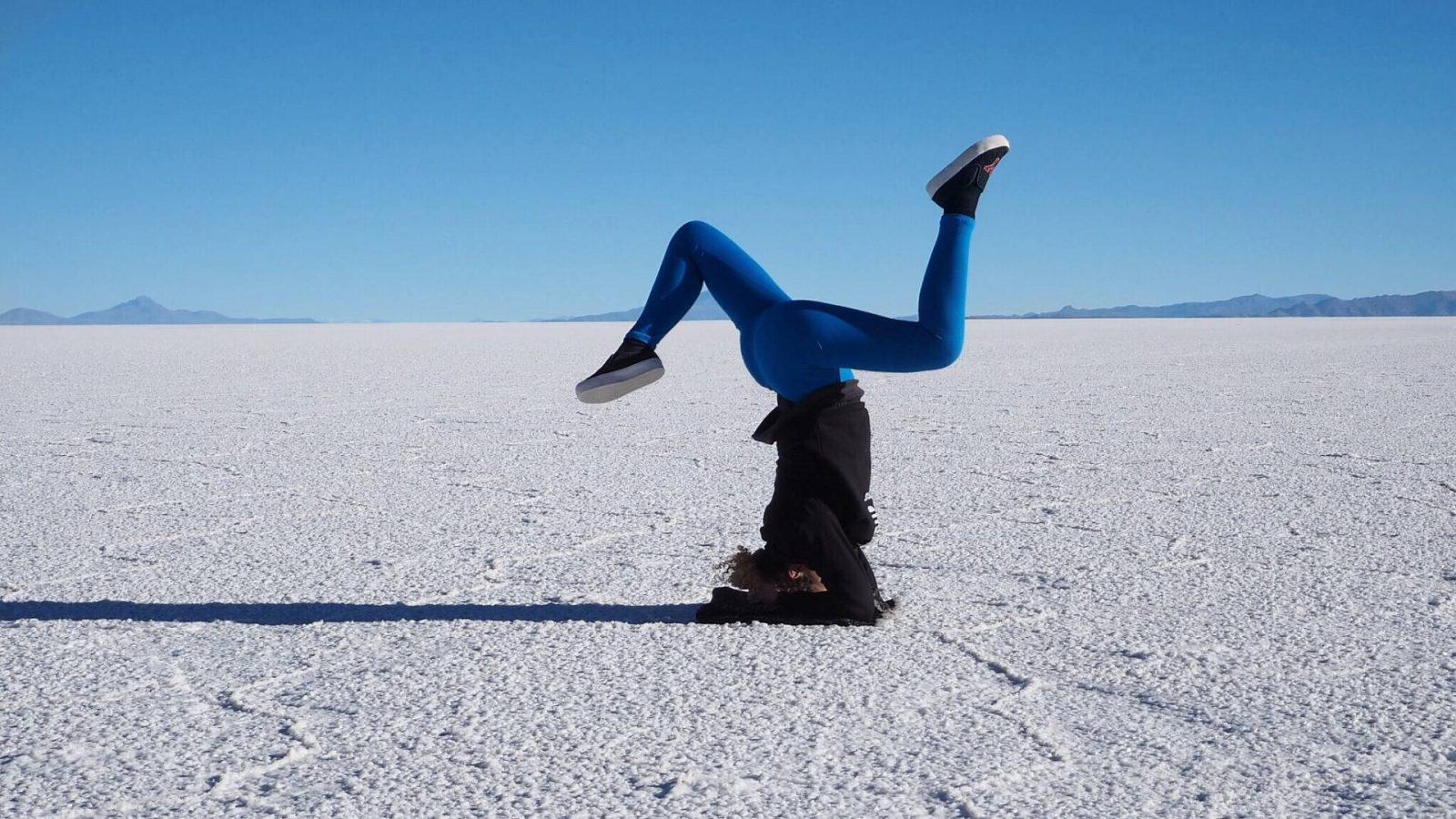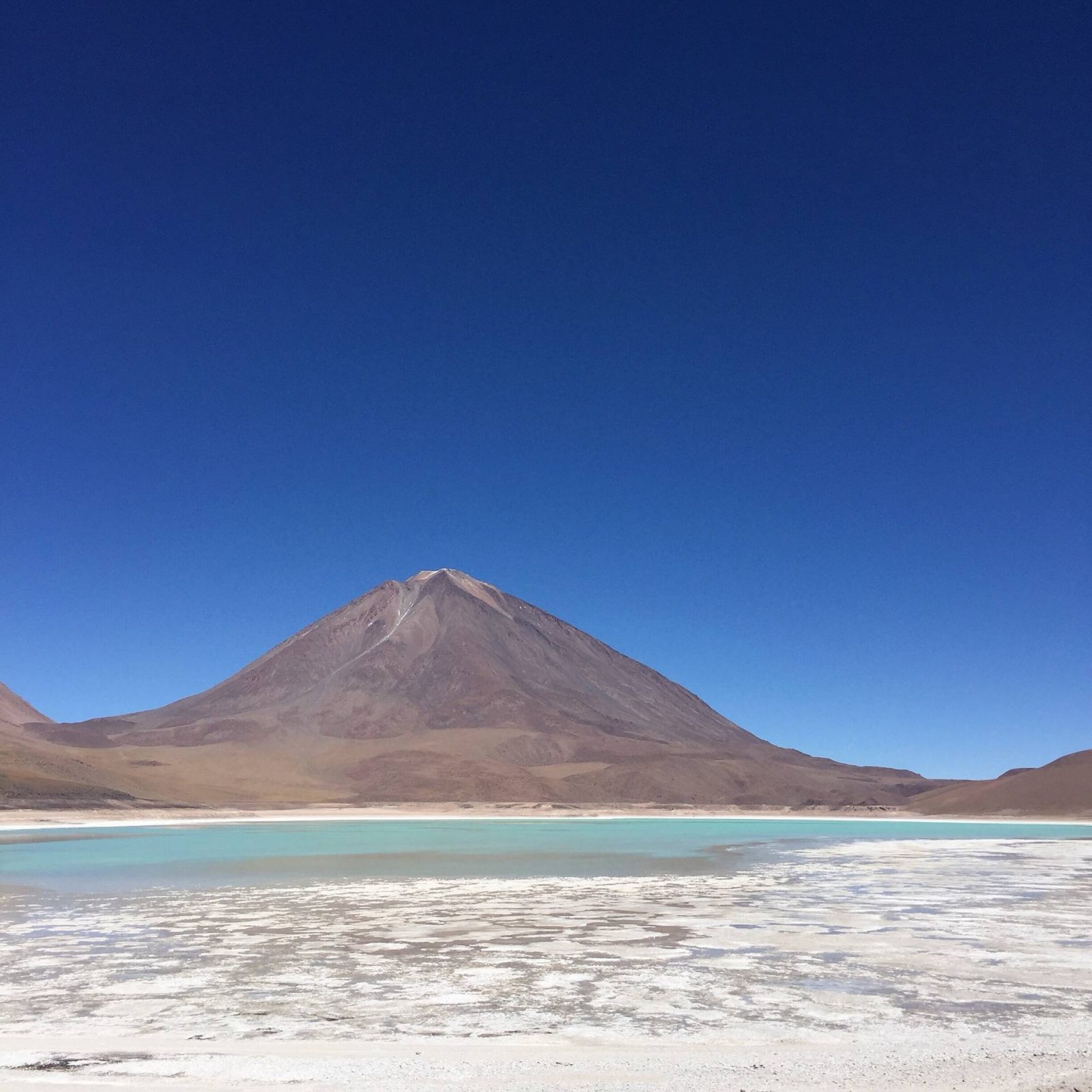 Et le fait de vivre l'expérience à la dure rend les choses encore plus belle, cela vous rappelle la chance que vous avez de vivre dans votre confort, et vous vous sentez toujours plus près de la nature.
Après avoir visité la Bolivie et le nord du Chili, cap au sud en passant par Santiago jusqu'à la caretera austral en 4×4 (mandatory !). Il n'y a qu'une route qui descend tout le Chili, la route A7, et ce jusqu'à la terre de feu.
La Carretera austral est très nature, moins dépaysant que le nord, à base de lacs et de montagne, mais tout aussi ressourçant, et agréable. On se sent comme seuls au monde.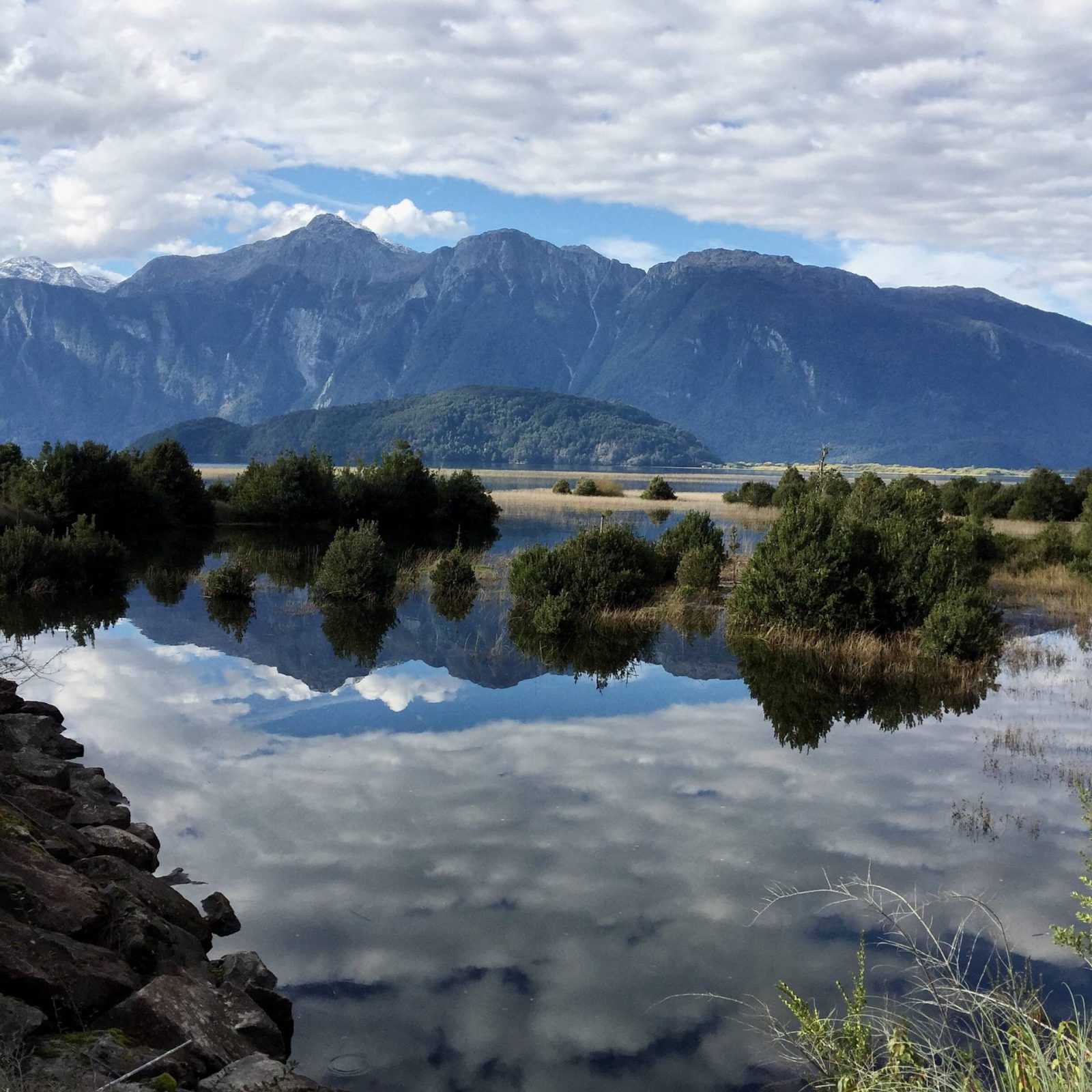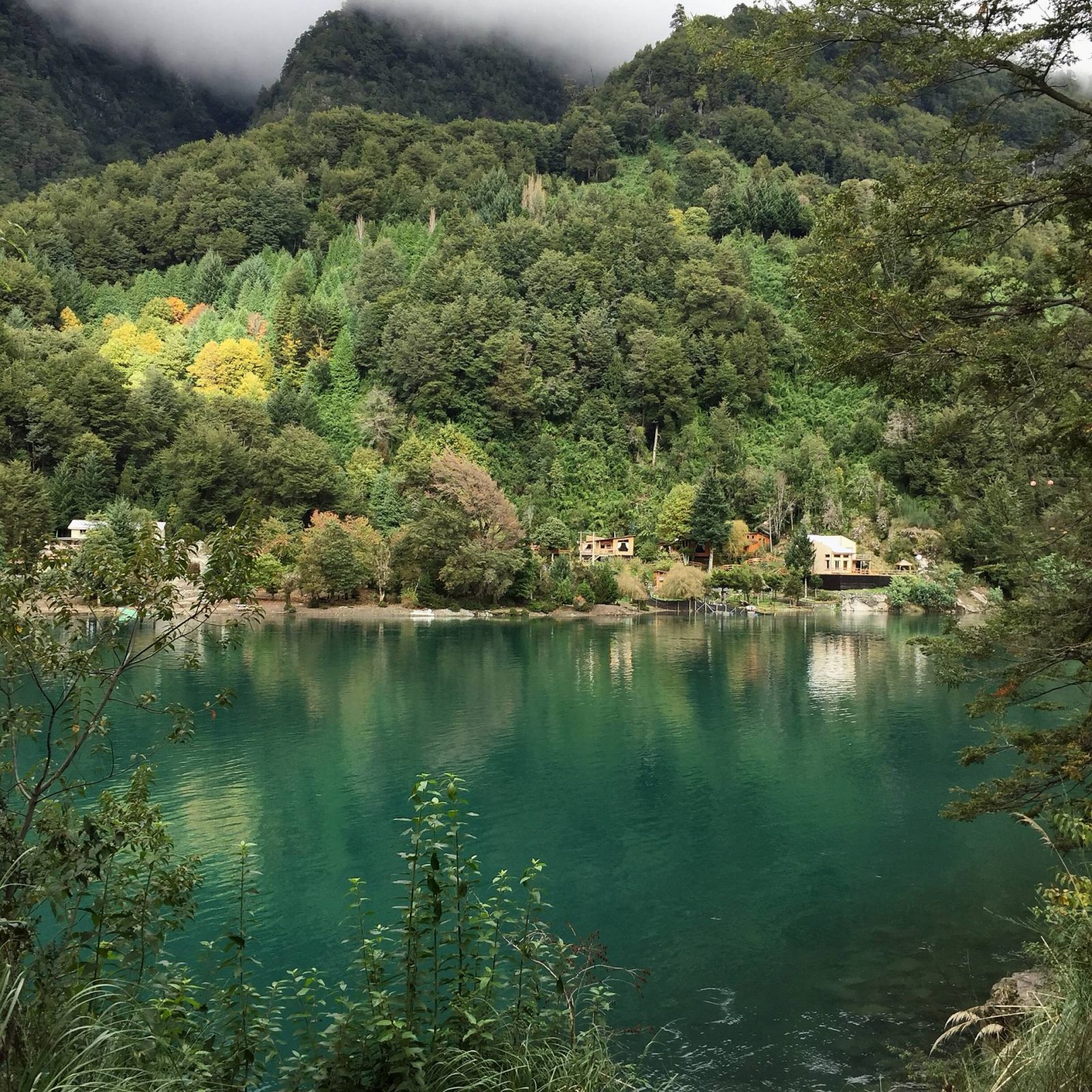 Globalement, si vous faîtes attention à votre budget, les logements sont assez sommaires, il n'y a pas d'eau chaude telle que nous la connaissons, seulement de l'eau tiède, donc pas top pour la douche, pas de chauffage.
Mon conseil si vous partez au Chili, et d'y aller l'été (donc l'hiver pour nous), et de prévoir des vêtements chauds pour la nuit.
En trois semaines, nous n'avons pu descendre que jusqu'à Coyhaique. Le Sud est assez difficile d'accès, il vaut mieux passer par l'argentine. Vous avez aussi le parc de Torres del Paine mais il s'agit de trek de plusieurs jours, il faut donc avoir du temps !
Quant à Santiago, la ville ne représente que très peu d'intérêt selon moi, deux jours suffisent amplement. Le musée de la mémoire, quelques collines sympatoches et le tour est joué.
Vous pouvez vous rendre à Valparaiso, et là par contre, la ville vaut le détour ! Super Arty, super animé, vraiment charmante, un must si vous allez au Chili. Vous passerez un bon moment.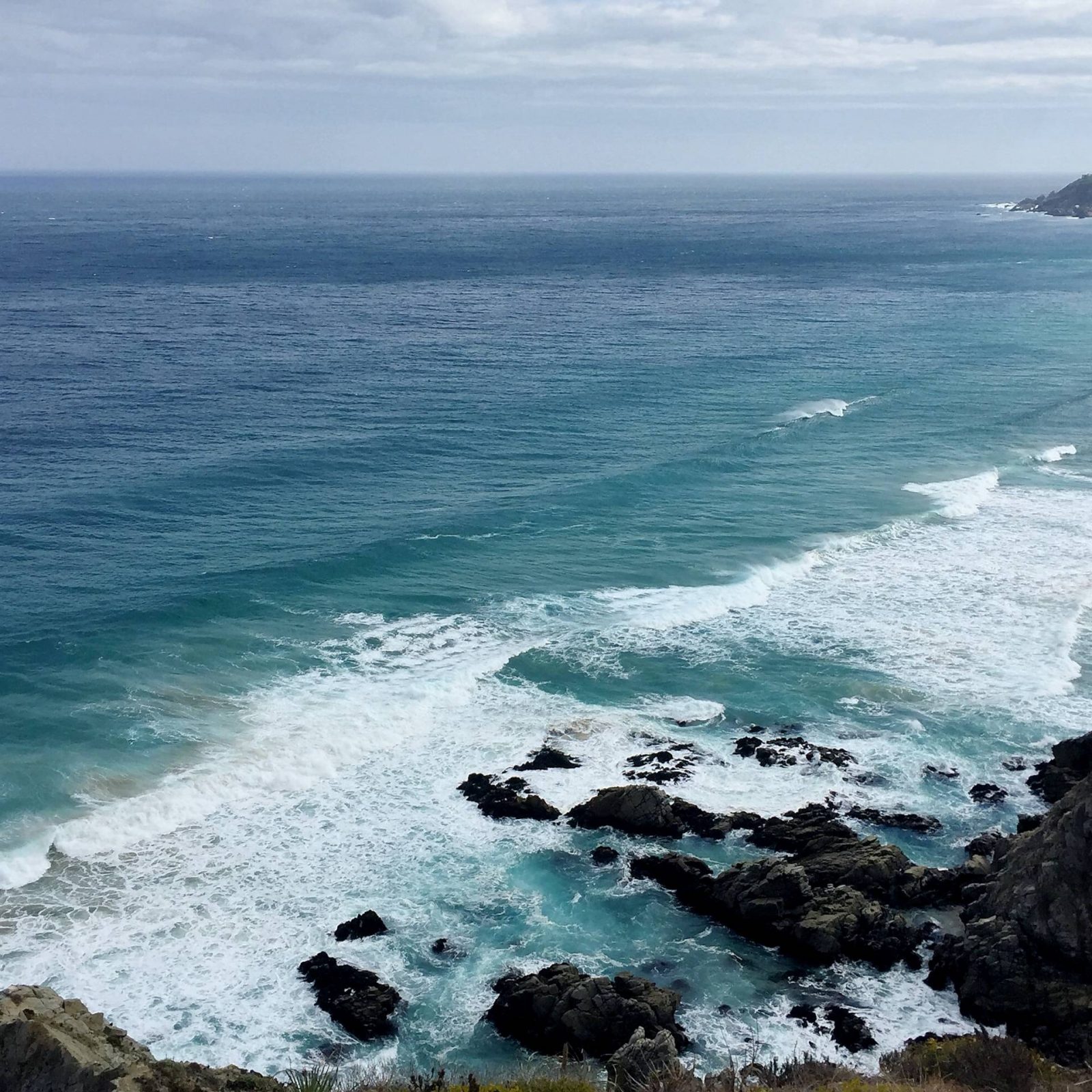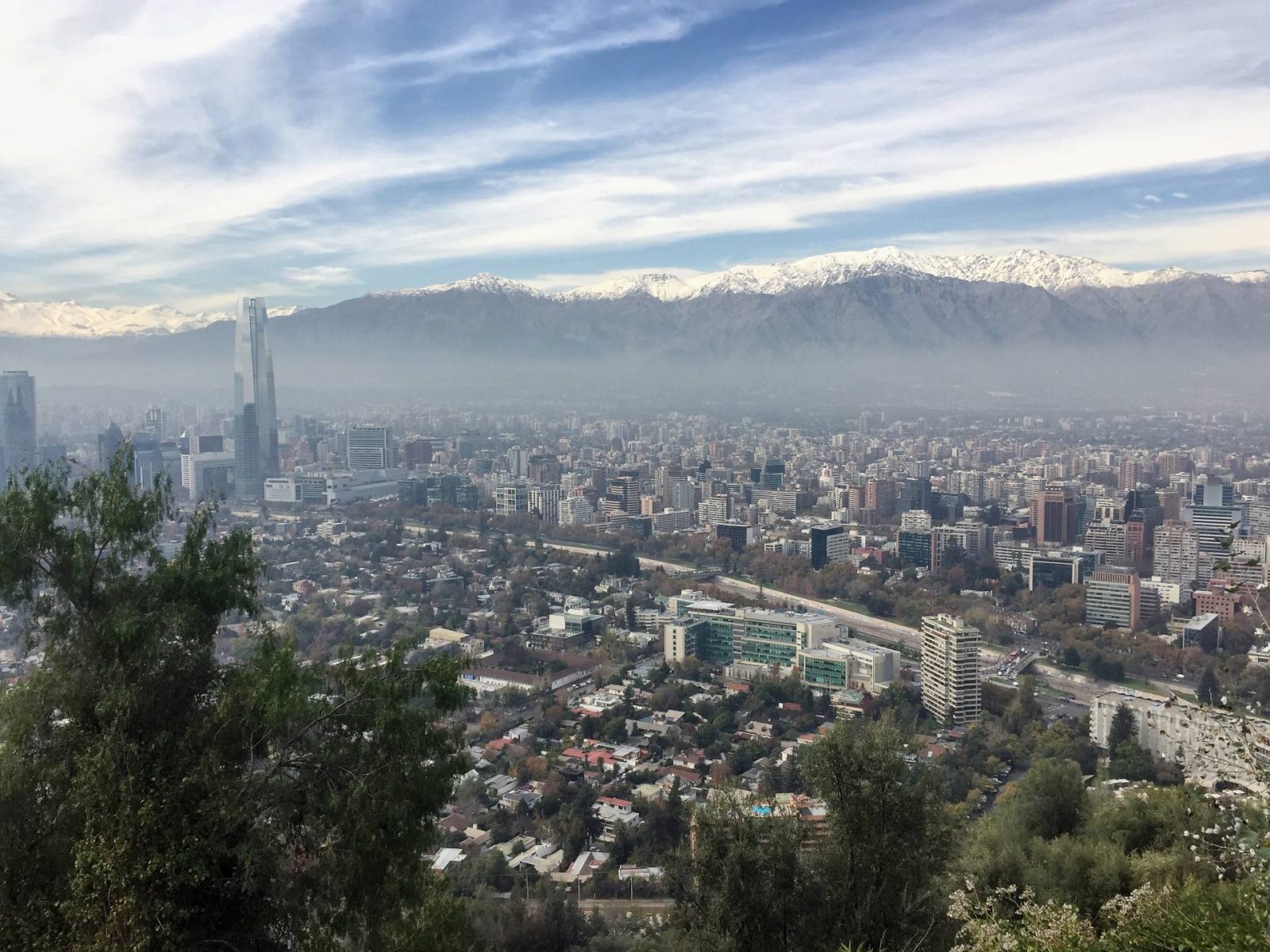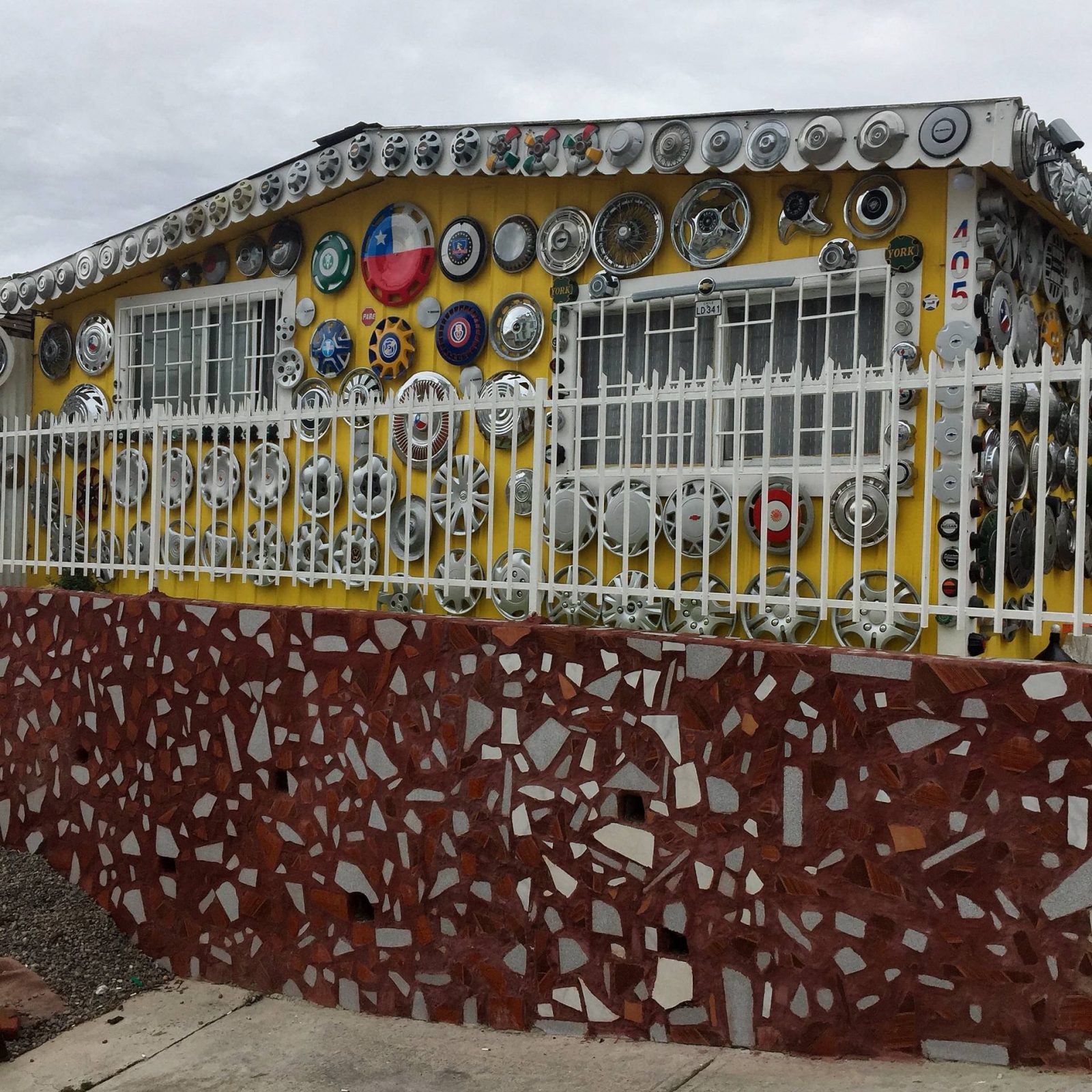 Pour nous, fit gens en devenir, le Chili n'est pas DU TOUT la destination healthy par exellence. N'allez pas au Chili pour leur gastronomie, vous serez déçue. C'est simple, j'ai pris 5 kilos en 3 semaines haha ! A base de frites, poissons et pain pendant 3 semaines, ça fait des dégats ! Et si vous êtes végétariens, bon courage parce que là bas, la viande c'est l'aliment numéro 1.
Globalement, le Chili est un voyage exceptionnel à faire, mais prévoyez un gros budget, et un bon moment pour pouvoir en profiter au maximum !
Voilà, j'espère que vous avez pu voyagé un peu avec moi, et on se retrouve très bientôt pour un voyage au Vietnam !
Xxx
L.S.
---
Hello my gals,
If you follow me on Instagram, you might know that I went to Chile for 3 weeks. I tried to bring you with me but without wifi it was hard.
If you are thinking of going to Chile, here is my travel experience. Air France is the only company proposing direct flights from Paris to Santiago. I directy too a flight towards San Pedro de Atacama to visit the north of the country.  This was my favorite part. The most disorienting part. You will find tons of agencies proposing 3 or 4 day tours to visit the north of Chile and South of Bolivia.
I decided to go with Estrella del Sur agency. 4 days 180 euros including food, lodging and transportation. Not so expensive Everything wa basics, you sleep in rooms of 6, no shower or cold ones, (and it is a must at hight altitudes) and food is really basics. But this is aventure.
During those 4 days, you will visit several lagoons, geysirs, Salar de Uyuni (Bolivia), and overall, you will rise until 5100m. You need to know it and prepare it before, don't do like I did, get prepared. If you are not familiar with altitud, you will suffer a little bit: can't breathe, headache, nauseas… The best way to get prepared is to do a one day trek around 3800m before rising until 5000m.
Bring your dolipranes. This is an unique experience.
People will tell you that you must shew coca leaves, but it did not work for me. Don't worry everyone is different. Careful though it is very cold at night, bring warm clothes.
The landscapes are just stunning, you will see tons of things you never saw in your life: pink lake, volcanos, geysirs, termal sources, lagoons… Mother nature is so fantastic, and living the experience with no comfort reminds you how lucky you are to live comfortably in your life. You feel closer to the nature.
After visiting the North of Chile and South of Bolivia, I headed off to the South through Santiago, until the Caretera Austral (4X4 mandatory). There is only one road that will allow you to go down to the South of Chile, until Tierra de Fuego.
The carretera Austral is very nature oriented, a bit less disorienting that the North of the country, but relaxing, you feel like you are the only one on earth. You will discover huge lakes and mountains.
If you are on a low budget, lodging will be basics, with no hot water, no heating.
My advice if you go to Chile, is to go for Summer (winter for us), and bring warm clothes for the tough nights.
In three weeks, we could not go further than Coyhaique. South of Chile is hard to access, you'd better go through Argentina. You will see the huge Torres del Paine park, but it is about a few days trek so you need time.
Santiago is not very interesting for me, two days are more than enough. There are not a lot of things to do, you can visit Memory's museum, climb the "cerros" and this is about it. You can go visit Valparaiso, and this is a must ! Super arty, beautiful and charming city. You will have a great time.
Chile is an extraordinary travel, you just need money and time to enjoy it 100%
For us, becoming fit people, Chile is definitly not the healthier destination. Don't go there for their gastronomy, you will be disappointed. I took 5 kilos in 3 weeks, because you eat mostly fish, potatoes and bread. If you are vegan, good luck because the number one food is meat.
I hope you traveled a bit with me and talk to you soon, for the next trip: Vietnam !
Xxx
L.S.