Pourquoi vous ne voyez pas de photos sur lesquelles j'ai repris du poids, en Mai 2017 sur Instagram ?
Si vous me suivez régulièrement, vous connaissez l'histoire. Mais comme certains sont nouveau, je trouve qu'un article consacré à ce sujet est approprié.
En 2015, j'ai commencé le TBC, que j'ai adoré et qui m'a permis de perdre 10 kilos en 6 mois. Fière de mes résultats, j'ai souhaité continuer le sport régulièrement dans le but de me sentir bien dans ma tête et dans mon corps. J'ai donc fait mon propre programme, puis commencé le BBG, puis abandonné, puis recommencé deux semaines le TBC, puis back to mon propre programme. Bref, ce fut une année un peu brouillon entre Mai 2016 et Mai 2017.
Arrive enfin ces 3 semaines de vacances au Chili, pendant lesquelles j'ai repris 5 kilos. Oui oui, vous avez bien lu. Pourquoi ? Parce que pas de possibilité de faire du sport (à 4000m d'altitude, dur), aucun moyen de manger sainement… Ma principale alimentation étant frites et mayonnaise accompagnée de limonade. Le top du top n'est ce pas ?
Mal dans ma peau, le retour de la cellulite, la fatigue… Du coup, je ne me suis pas sentie prète de partager ce « retour en arrière » sur les réseaux sociaux. Peut-être à tort, mais je le prenais sur le moment comme un échec. J'avais honte.
A mon retour du Chili, j'ai commencé sérieusement le BBG, et je n'ai plus jamais arrêté. Lorsque je me suis sentie enfin bien dans ma tête et dans mon corps de nouveau, j'ai partagé le avant-après w0-w12 post Chili.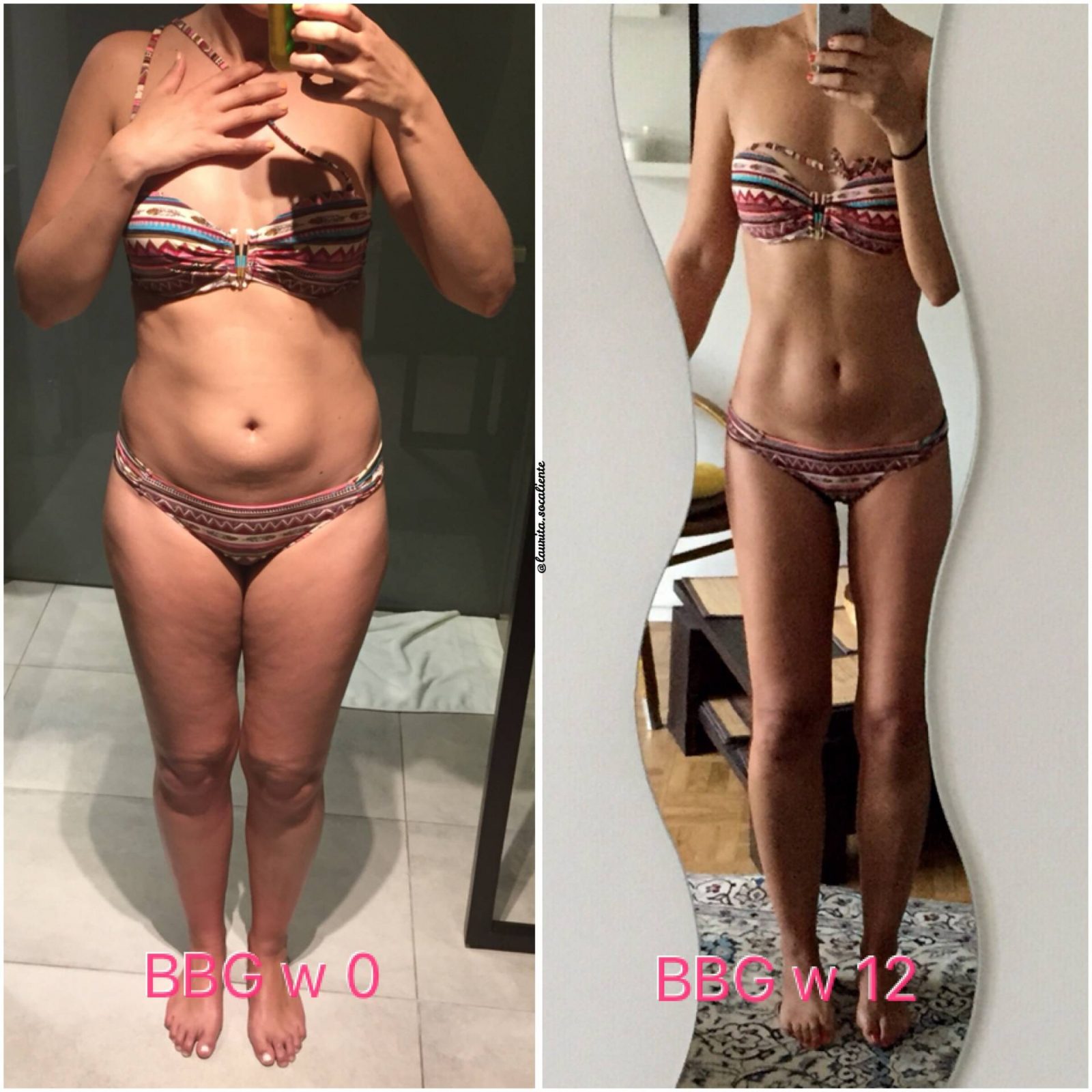 Lorsque vous ne vous sentez pas bien dans votre corps et dans votre tête, vous n'êtes pas prêt à recevoir de critique, de commentaires négatifs et de moqueries. Je n'avais pas envie de laisser l'opportunité à de parfaits inconnus de me détruire, ou me blesser. C'est pourquoi je n'ai partagé les photos du Chili qu'une fois prête et bien dans mon corps.
Entre temps, à partir de Mai 2017, jusqu'à Juillet 2017, les photos étaient soit des photos anciennes, soit des photos avec une pose et une lumière avantageuse. D'ailleurs depuis je partage mes astuces pour paraître plus fit sur Insta et on se marre bien. Pendant cette période, j'ai évidemment précisé qu'il s'agissait d'anciennes photos, toujours dans un but d'honnêteté envers vous. Ceux qui me suivaient pendant cette période le savent, je ne m'en suis jamais cachée.
Ceci peut déplaire à certains, mais j'estime avoir le droit de choisir ce que je veux partager sur Instagram, et je me donne le droit de me protéger si je me sens vulnérable
Je ne vois pas qui peut me le reprocher. Vous faites tous pareil 🙂
Xxx
L.S.
---
Why don't you see photo on my Instagram where I took weight in May 2017 ?
If you follow me regularly, you know the story. But as some of you are new, I think this article is important.
In 2015, I started the TBC guide which allowed me to lose 10 kilos in 6 months. I was so proud and happy that I decided to keep working out regularly. I started my own program, then tried the BBG for a couple of weeks, the quit and started again the TBC, and then quit again, and made my own program again. Between May 2016 and May 2017, it was a bit confusing for me.
Then, I spent 3 weeks in Chile, for holidays, during which I took 5 kilos ! Yes you read it well. Why ? Because i could not workout (4000m of altitud), and it was impossible to eat healthily. Thus I ate mostly fries and mayonesa, and lemonade. Amazing isn't it ?
I was feeling so bad in my skin and my head, cellulite was back, I was tired… So I felt a bit ashamed to share it on social networks. It was a bit like a failure to me. After I got back from Chile, I started BBG and never stopped. Once I felt great in my head and skin again, I decided to share my before and after photo post Chili.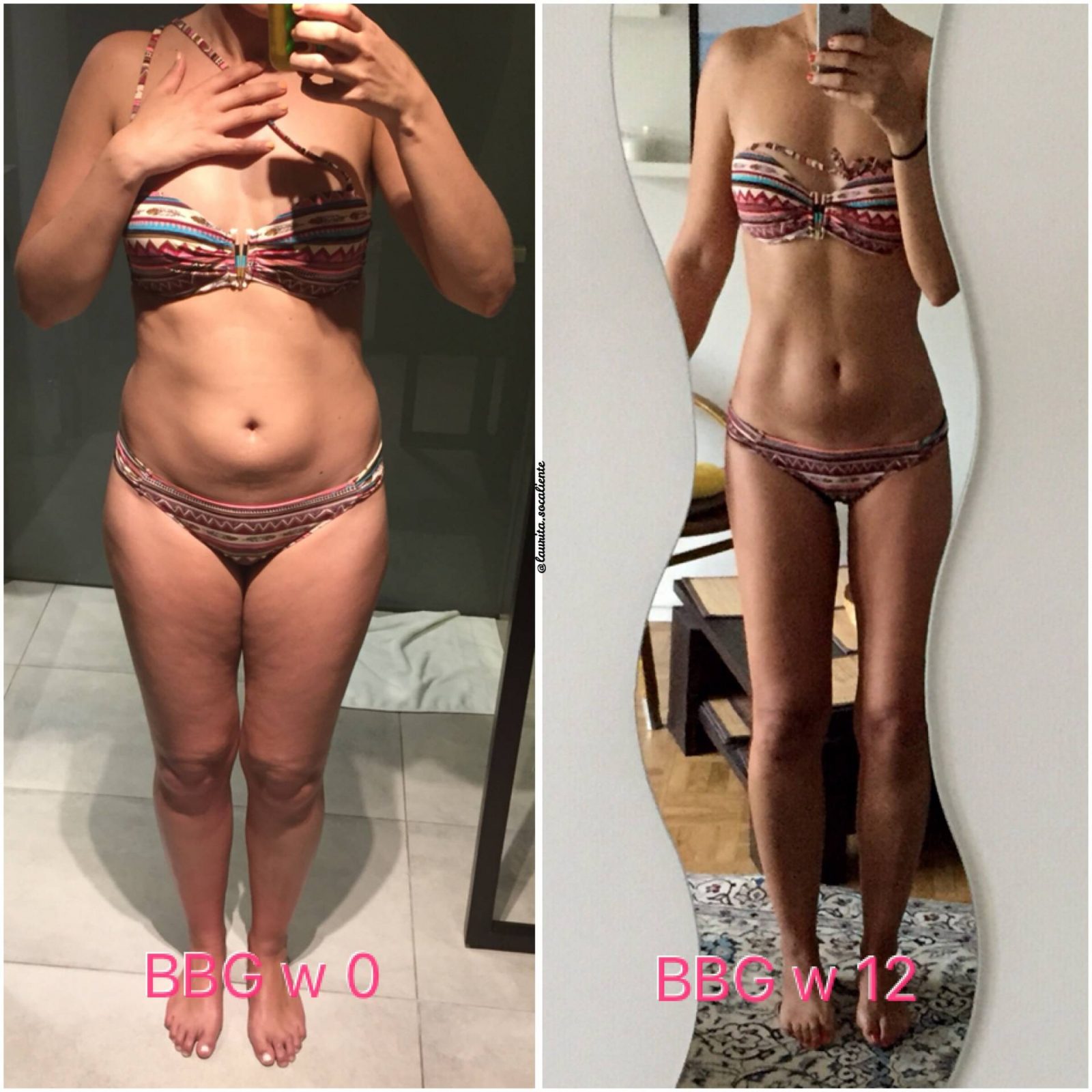 When you don't feel good in your head, you are not ready to read critics, negative comments, attacks. So I did not want to let people I don't know the opportunity to hurt or destroy me. This is why I only shared Chile's photos when I felt ready.
From May 2017 and July 2017, Photos I posted were either old or with a good light to hide flaws. By the way, I now regularly share tips to look more fit on Instagram and we laugh a lot.
Those who followed me then knew that it was old photos, I always said that, in order to be honest. I let people know that I was not ready to share photos yet and thank god you guys were the best, supporting me and encouraging me. Thank you.
If you're not happy with that, that's fine, but I have the right to chose what I share on social netwoks, just like you. And if I feel like protecting myself because I feel weak, I do so. And I don't know who could reproch it to me 😉 You do the same.
Xxx
L.S.