Il arrive parfois d'être démotivé, de déprimer, de trouver que les résultats ne sont pas au rendez-vous. La différence entre ceux qui réussissent et ceux qui échouent, c'est que ceux qui réussissent ont persévéré. Si vous n'essayez pas, vous n'y arriverez pas. C'est mathématiques.
Il arrive d'être trop fatigué pour faire une séance de sport, il arrive de craquer pour un hamburger ou un paquet de gâteau. Tant que cela est occasionnel, ce n'est pas grave. Si vous avez un mode de vie sain, ce n'est pas un repas de roi qui va ruiner vos efforts, comme ce n'est pas une salade verte qui vous rendra plus mince.
Tout est une question d'équilibre, de régularité et de motivation. Ne culpabilisez pas si vous ne faites pas votre séance le jour J, si vous craquez pour des pates carbos, ou si vous buvez un peu trop. Réctifiez le tir dès le lendemain en reprenant votre rythme sain, sans écart et tout rentrera dans l'ordre. Acceptez que votre corps ait des besoins, écoutez-les et il vous le rendra.
---
Sometimes you lose motivation, you feel sad, and don't see results you were expected. The difference between the one who pass and those who fail, is that those who pass just tried! If you don't you won't get results. It's mathematics.
Sometimes you feel too tired to do your sport session, or you feel like a hamburger or a cake. Just make it occasionnaly and it won't be a big deal. If you have a healthy lifestyle, there is no reason to destroy all your efforts just because of a fat meal, as there is no reason to become fit by eating a salad occasionnaly.
This is all about equilibre, regularity and motivation. Don't feel guilty if you don't workout one day, if you have carbonara pastas or have some drinks. Just go back to normal by being healthy starting next day, and every thing will be fine. You have to accept that your body has needs, listen to it and your body will return it to you.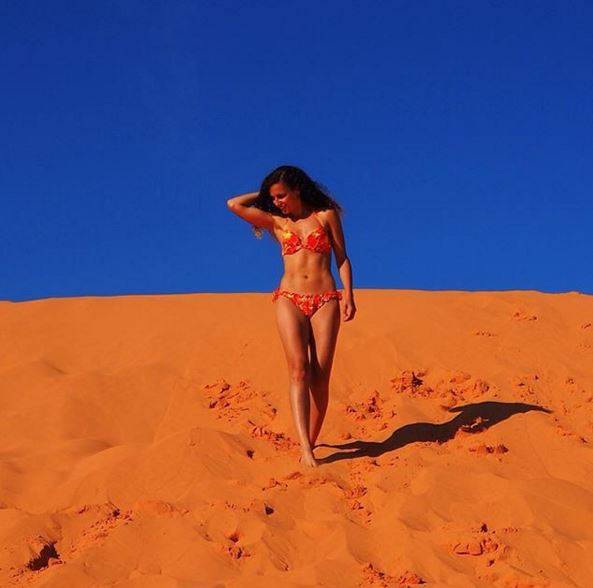 Photo credit: Rainbow Espoir