Lorsque l'on mange souvent, comme expliqué dans un précèdent article, les quantités sont un peu réduites. Mais cela n'empêche pas pour autant de se faire plaisir.
En ce moment, ma nouvelle passion c'est les tartines ! Ou les bagels. C'est le repas parfait pour regrouper aussi bien les féculents, que les protéines et les légumes.
Attention à bien choisir votre pain (complet) pour plus de bienfaits.
Par exemple, vous pouvez tout à fait vous faire 3 tartines comme sur la photo :
Bagel saumon / cottage cheese
Bagel guacamole
Bagel houmous
Le tout accompagné d'une salade et vous voilà rassasié, en ayant expérimenté divers goûts.
---
When you eat often, as explained in a previous post, quantities are a bit reduced. But you still can enjoy yourself.
Careful to chose the right bread (whole) for more nutritive effects
For example, you can proceed as below, and create 3 tartines:
Bagel salmon / cottage cheese
Bagel guacamole
Bagel houmous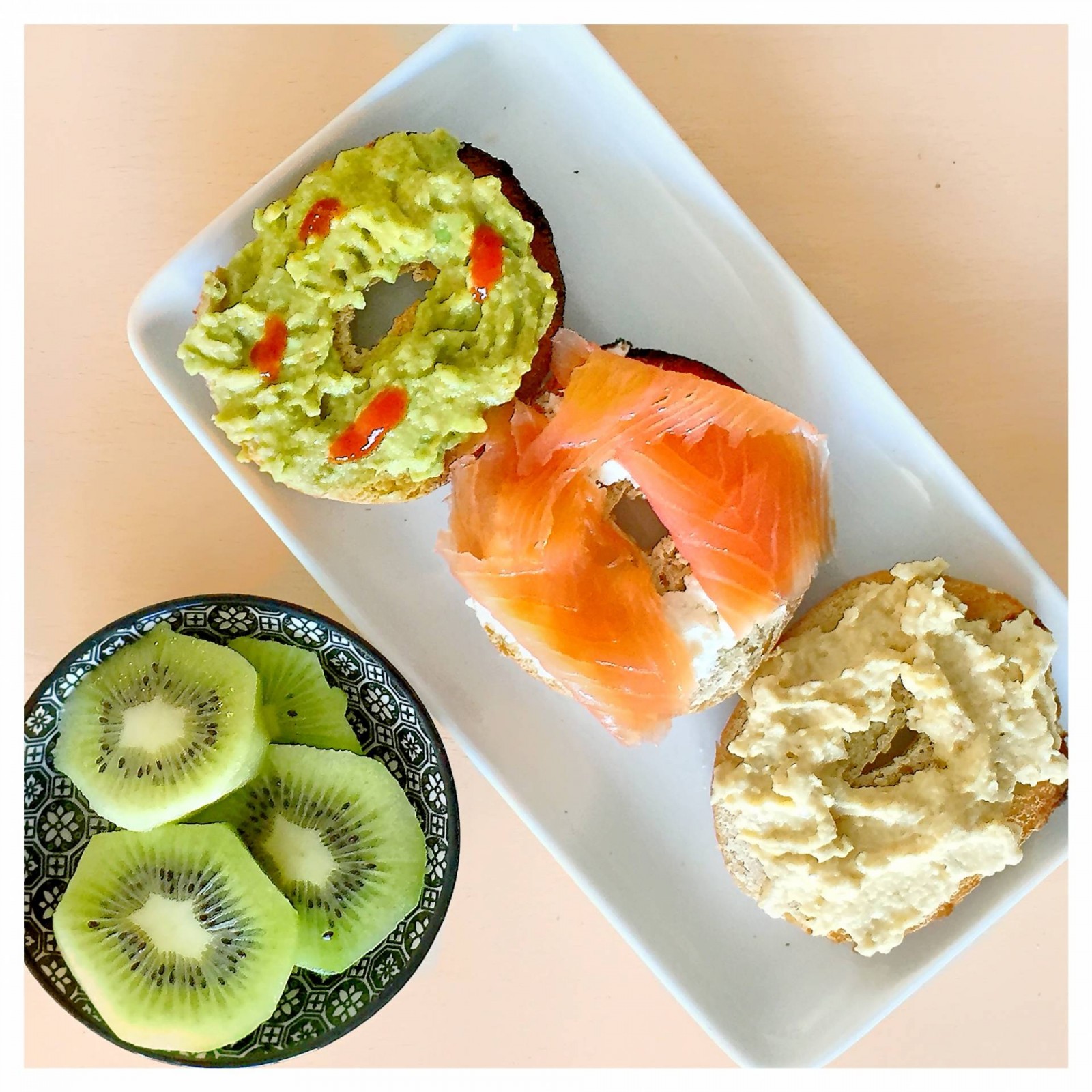 With a kale salad and you are full for the day, by having tested several flavours.
Enjoy xx
L.S.