Pour celles qui me suivent sur les réseaux sociaux, vous voyez passer régulièrement cette petite bombe nutritive qu'est le Chia Pudding.
Votre taux de sucre dans le sang est régulé, vos os sont plus solides, vous êtes calés plus longtemps, et les Chia sont riches en protéines.
Toutes ces raisons font du Chia Pudding un petit déjeuner complet si vous y ajoutez des fruits frais.
Ingrédients
4 cas de graines de chia
150 ml de lait végétal (soja, amande, avoine…)
Fruits frais
Recette
Dans un grand verre, ajouter les graines et le lait
Mélanger régulièrement pendant 30 min pour que les graines se dispatchent
Placer au réfrigérateur pendant la nuit
Le matin, ajoutez les fruits coupés en morceaux dessus
Dégustez frais
Le petit +, c'est que vous pouvez le décliner à l'infini en testant tous les types de lait, et tous les fruits.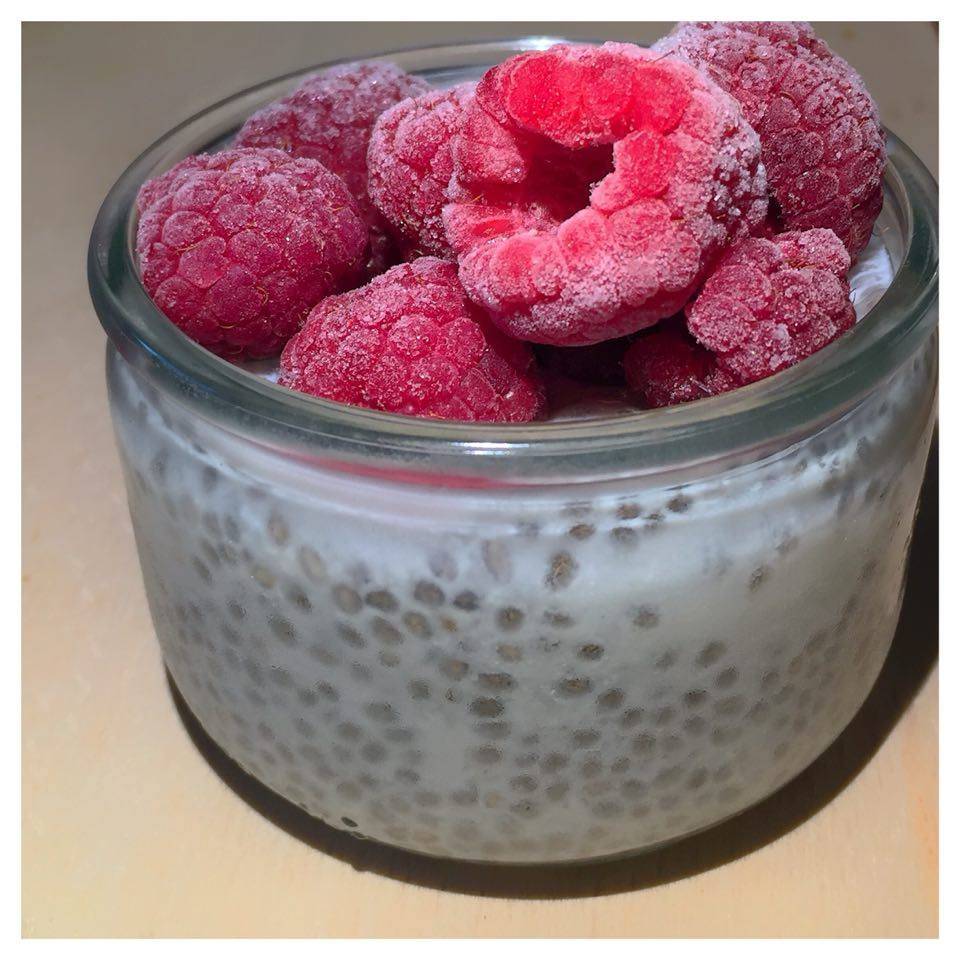 Enjoy xx
L.S.
---
For those who follow me on social networks, you regularly see this little nutritive bomb which is a Chia Pudding.
Your sugar rate in your blood is stable, your bounds are stronger, you feel full longer, and chia seeds are rich in proteins.
All the previous reasons make the chia pudding a nice breakfast if you add some fresh fruits.
Ingredients
4 tbsp of chia seeds
150ml of vegetal milk (soya, almond, oat…)
Fresh fruits
Recipe
In a huge glass, add seeds and milk
Mix regularly for 30 min in order to dispatch the seeds from each other
Put in your fridge for the night
The next morning, add some fruit squares on it
Enjoy fresh
The bonus is that you can try a variety of tastes by changing the milk and the fruits.
Enjoy xx
L.S.