Les apéros, notre bête noire. Avec notre bonne copine Béa qui insiste pour que nous buvions ce verre de Charonnay, et ce bon vieu JB qui s'empiffre une cuatro frommagi sous nos nez, pas facile de résister. Alors si c'est une fois par semaine, pas de souci, mais si comme moi vous avez des apéros tous les quatre matins, cela se complique.
Mais, rien n'est impossible.
Si vous organisez un apéro chez vous, faites-en sorte que tout le monde soit content. Voici quelques recettes saines qui satisferont les plus affamés, sans culpabilité !
Les tartinades
1 guacamole

: 1 avocat, 1 citron, ½ gousse d'ail, ½ tomate et un peu de sauce Shriacha et on est bon !
1 houmous : 1 boîte de pois chiche, 1 citron, 1 gousse d'ail, 1cac d'huile d'olive
1 tapenade : 1 boite d'olive, 2cac d'ail en poudre, 1cac d'huile d'olive

1 salsa

: 1 tomates, 1 oignon, 1 petit piment, sel, poivre
Dans lesquels vous pouvez tremper :
Des crudités

Des frites de patate douce
Du pain complet grillé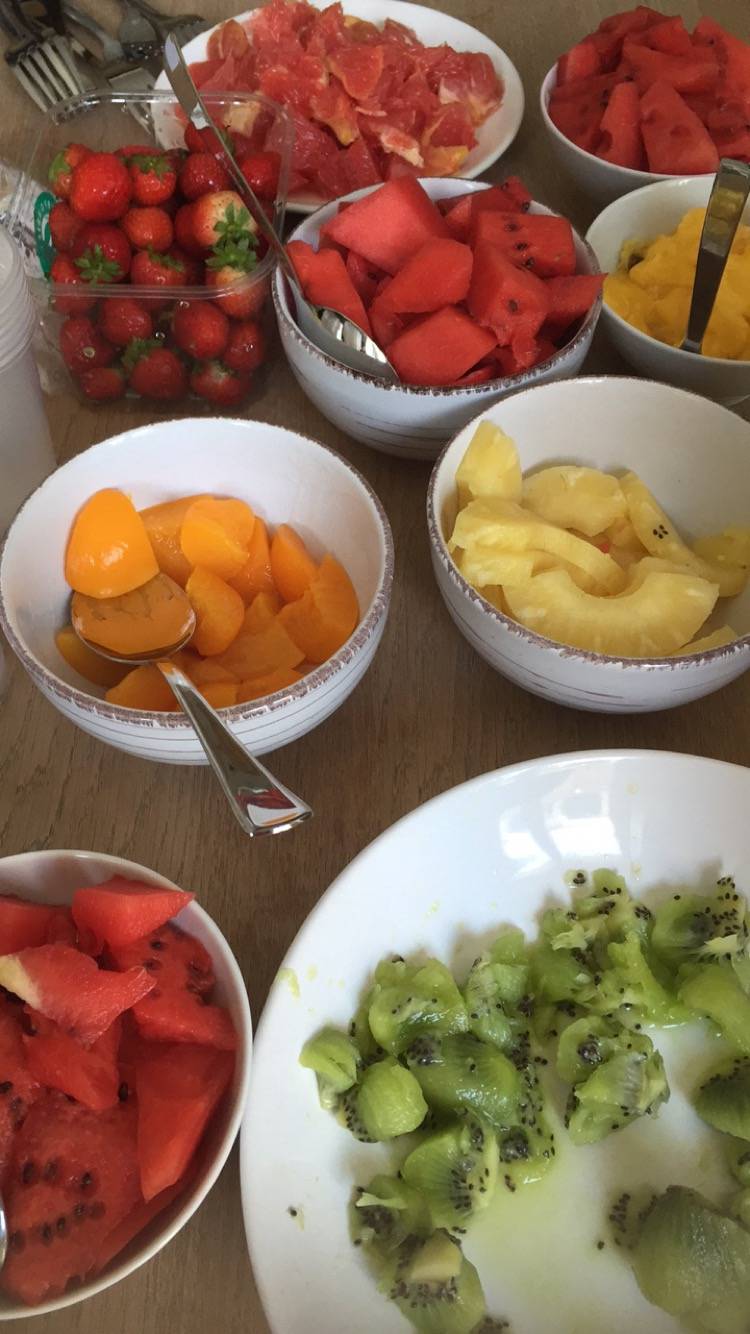 Vous pouvez également faire des petits wraps :
1 wrap complet, des carottes rappées, du blanc de poulet, des pousses de soja
1 wrap complet, des poivrons cuits, du blanc de poulet, du guacamole
Et pour les plus vaillants, vous pouvez tenter des sushis au riz complet, ou au quinoa !
En terme de sucré, je vous conseille des brochettes de fruits à tremper dans du chocolat noir !
Enjoy,
Xxx
L.S.
---
Aperos, in France, is the moment when you invite some friends home but you don't cook a proper dinner. It is a bit like tapas time. So it is not always easy because usually, what you can eat is one cuatro fromaggi or some glasses of chardonnay. And here you are, ruining your entire efforts. Once in a while it is fine, but if you go out 3 times a week, it can be a problem.
If you organize it at home, do your best so everyone is happy. Here are some recipe that will satisfy everyone, without any guilt.
Tartinades:
1 guacamole

: 1 avocado, 1 lemon, ½ garlic clove, ½ tomato and a bit of Shriacha sauce

1 houmous

: 1 box of cheakpea, 1 lemon, 1 garlic clove, 1tbsp of olive oil

1 tapenade

: 1 box of olives, 2tbsp of garlic powder, 1tbsp of olive oil

1 salsa

: 1 tomato, 1 oignon, 1 little pepper, salt, pepper
In which you can dip:
Raw vegetables

Sweet potato fries

Toasted whole bread
You also can do wraps:
1 whole flour wrap, grated carotts, chicken, soya bean
1 whole flour wrap, cooked red peppers, chicken, guacamole
And for people who are really brave, you can try quinoa or brown rice sushis.
In terms of sugar, why don't you have some fruits brochette to dip into dark chocolate?
Enjoy,
Xxx
L.S.