Comme vous l'avez compris (ou pas), je suis une américaine dans l'âme ! Si bien que toutes leurs petites friandises sont mes péchés mignons ! Entre m&m's peanut butter et reese, mon cœur balance.
Pour ceux qui aiment le chocolat et le beurre de cacahuète, vous avez frappé à la bonne porte.
Ingredients pour environ 10 reeses
100 g de chocolat noir
8 cac de beurre de cacahuète
Méthode
faire fondre 50g de chocolat au micro onde
placer dans des moules à muffins en s'assurant que les bords sont chocolatés
placer au congélateur 30 min
rajouter une petite cuillère de beurre de cacahuète dans chaque moule
faire chauffer le reste du chocolat et recouvrir le beurre de cacahuète
placer le tout au congélateur et déguster de préférence le mati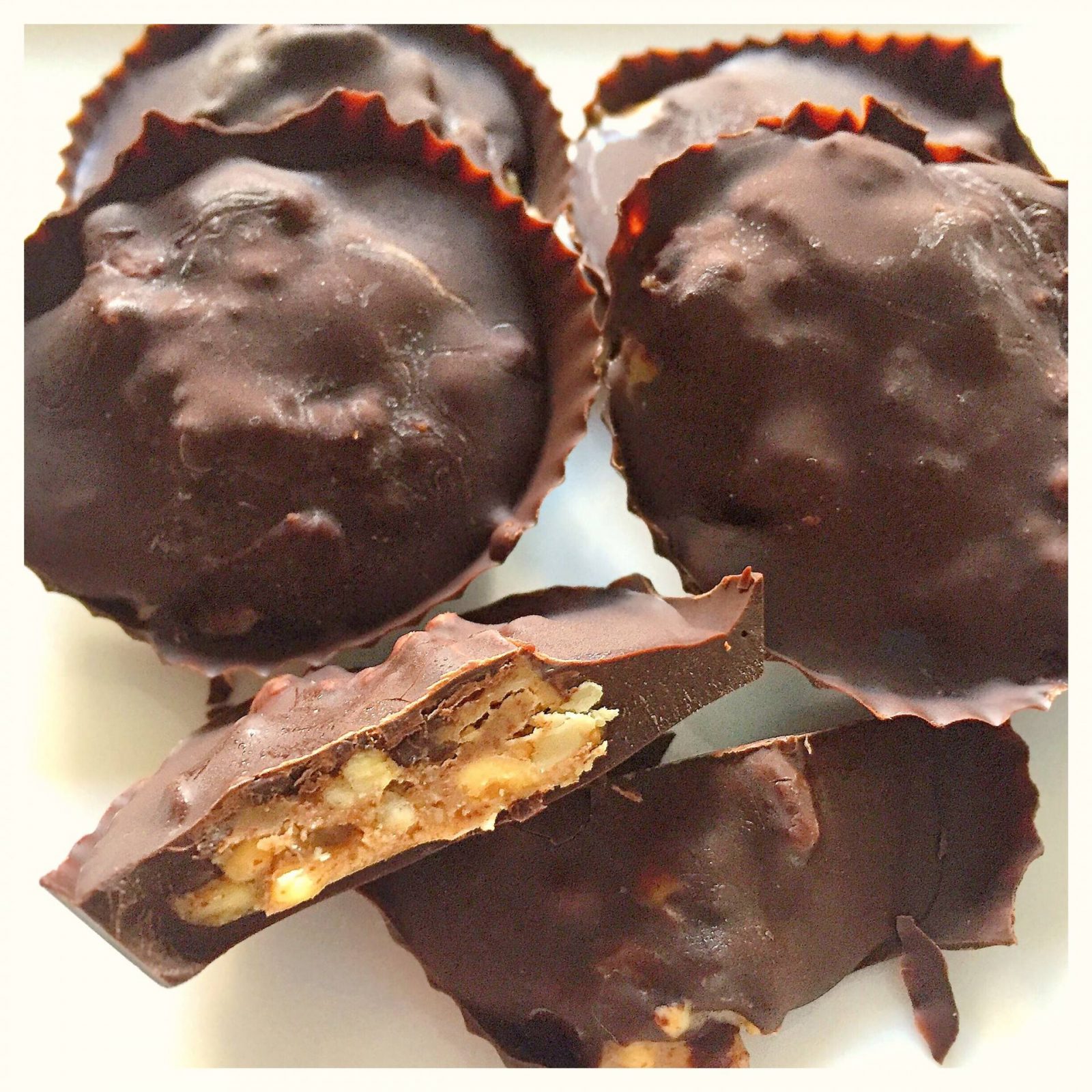 As you start to know me, I am a bit American so all the little junk food are my favorite! Between m&m's and reeses, my heart can't chose. So for those who love peanut butter and chocolate, you rang the right bell.
Ingedients
100g of dark chocolate
8 tbsp of peanut butter
Method
Melt 50g of chocolate in your microwave
Place the chocolate in several muffin baking tin (and make sure the chocolate is also a bit on the edge of the baking tin)
Place in your fridge for 30 min
Add a little tbsp of peanut butter in each
Melt the 50 other gramms in the micro wave and cover the peanut butter with chocolate.
Place in the fridge again and eat on morning