Vous avez été nombreuses à me le conseiller, alors j'ai suivi vos conseils et je vous donne mon avis sur le Mango Tree d'Hossegor !
Je m'attendais à un restaurant, mais il s'agit en fait d'un foodtruck, situé au bord du lac d'Hossegor, qui ne paye pas de mine au premier abord mais qui cache de nombreuses merveilles !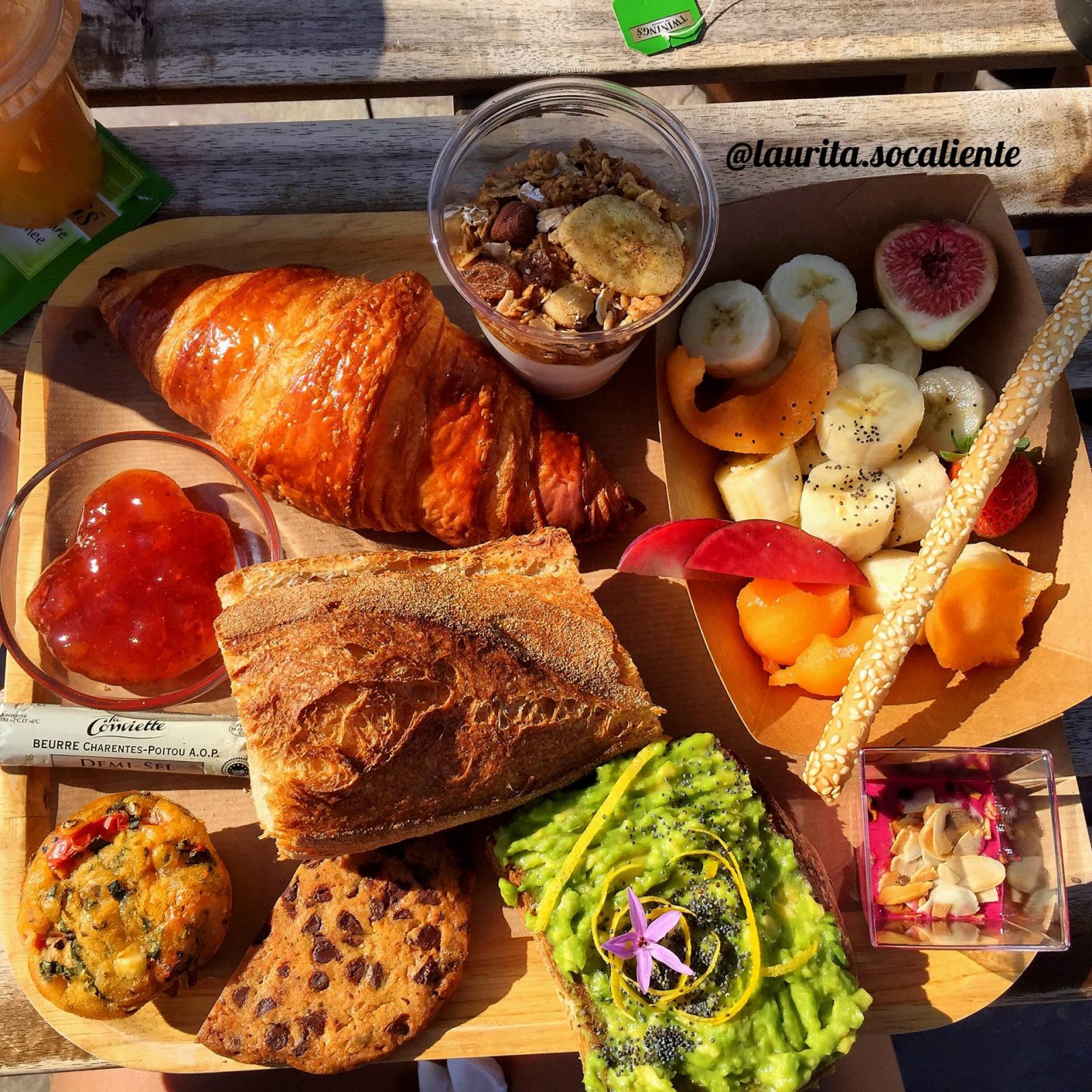 J'ai testé le brunch à 18€ qui propose :
Un thé ou un café, un petit cake salé, une grosse salade de fruit, une viennoiserie, un toast d'avocat, un parfait avec du granola, un smoothie frais, deux tartines de pain, du beurre et de la confiture et un houmous de betteraves !
Honnêtement si vous mangez tout ça, vous n'avez plus faim, et vous avez tout ce qu'il vous faut en termes de nutriments.
La salade de fruit et le toast sont parsemés de graines de chia pour couronner le tout !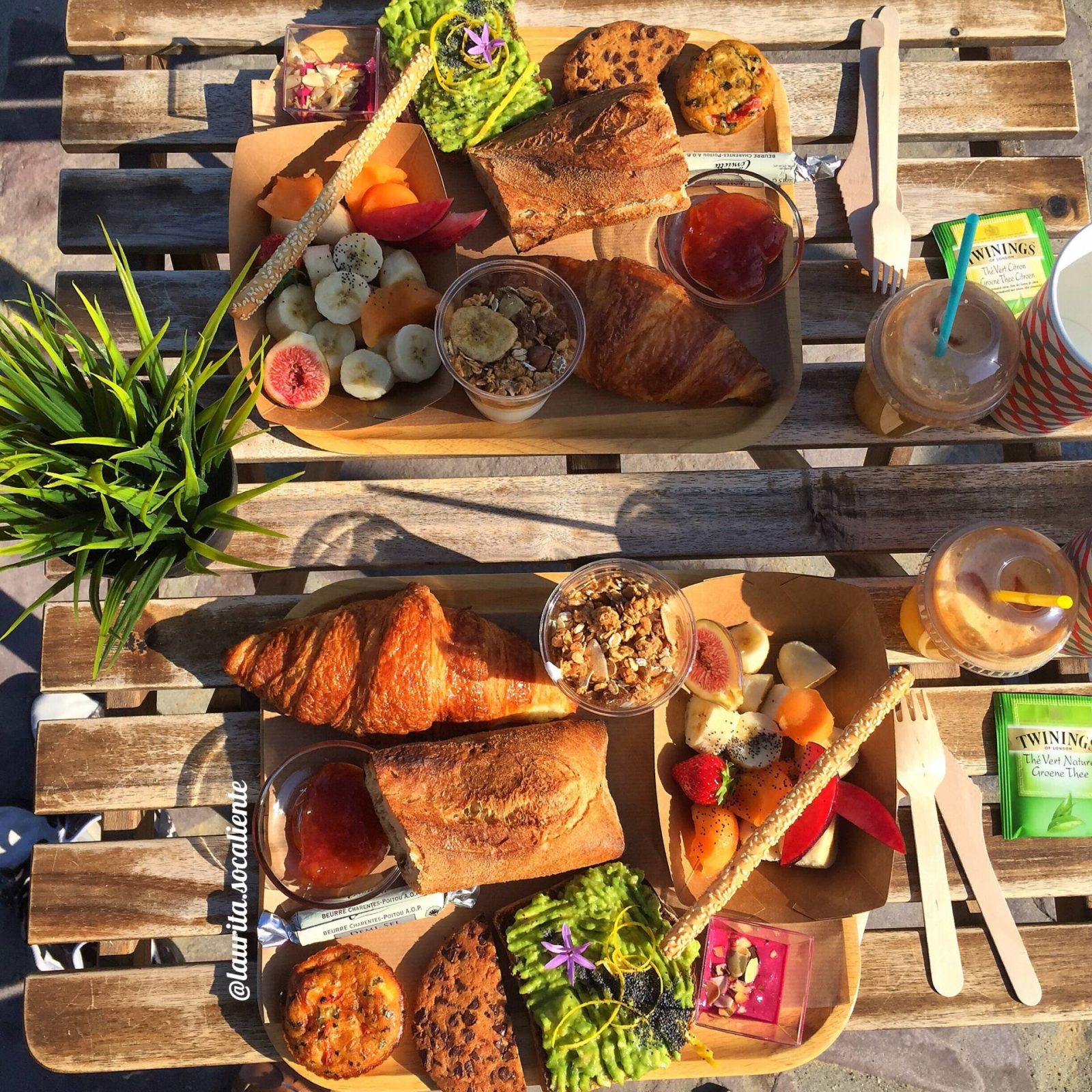 J'ai vraiment adoré le brunch, super bon, les aliments sont bios, super frais, variés !
Les quelques petits points d'amélioration
Foodtruck victime de son succès, le premier jour il n'y avait plus rien à manger lorsque nous sommes arrivés ! Ouvrez des restaurants sur Pariiis !
Peu de places assises (mais la possibilité d'aller se poser sur la plage !)
Le croissant, un peu moins healthy que le reste 😉 😉
Les gros points positif
Super bon, avec une mention particulière pour les jus qui ont un goût incroyable ! (Le charlemagne est mon préféré)
La fraîcheur des aliments
La diversité des choix
Laurita dit OUI !
---
You have been a lot talking about it, so I decided to try and here is my opinion about Le Mango Tree at Hossegor !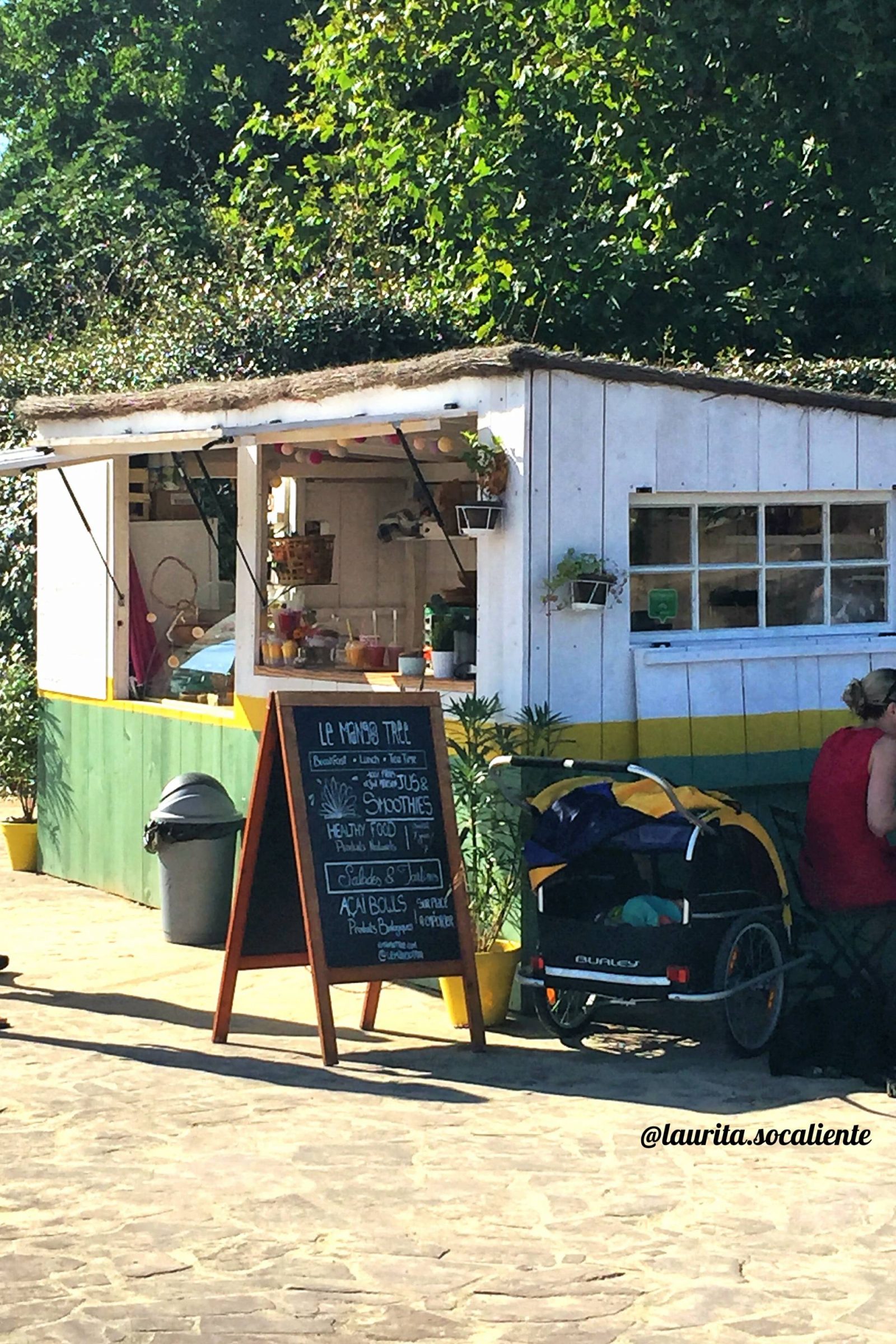 I was excpecting a restaurant but it is in reality a foodtruck, which is nothing extraordinary to look but in reality, it hides a lot of treasure!
I have tried the brunch for 18 euros and you have :
1 croissant, 1 big fruit salad, 1 tea or coffee, 1 fresh juice, 1 avocado toast, 1 granola parfait, 1 betroot houmous, 1 little salty cake, 2 toasts with jam and butter!
Honestly if you eat all of this you are full, and you had all the nutriments you need ! The fruit salad and the avocado toast have some chia seeds on it !
I loved the brunch, super tasty, super healthy, organic food, fresh food.
Here are a few improvement points to me
Foodtruck is the victim of its own success, the first day there was nothing to eat anymore. Open some restaurants in Paris !
A few places to sit, but you can still sit on the beach
The croissant, a bit less healthy than the rest of the brunch
Positive points
Super tasty, with a big up to the juices, I just loved the taste (Le Charlemagne is my favorite!)
Fresh food
Large choice of food
Laurita says YES !