Pour mes chocoholics, voici une recette hyper simple et super saine à faire pour le goûter ou le déjeuner ! Dites-moi en commentaire ce que vous en pensez J
Ingrédients pour la base
4 cas de graines de chia
150 ml de lait végétal (soja, amande, avoine…)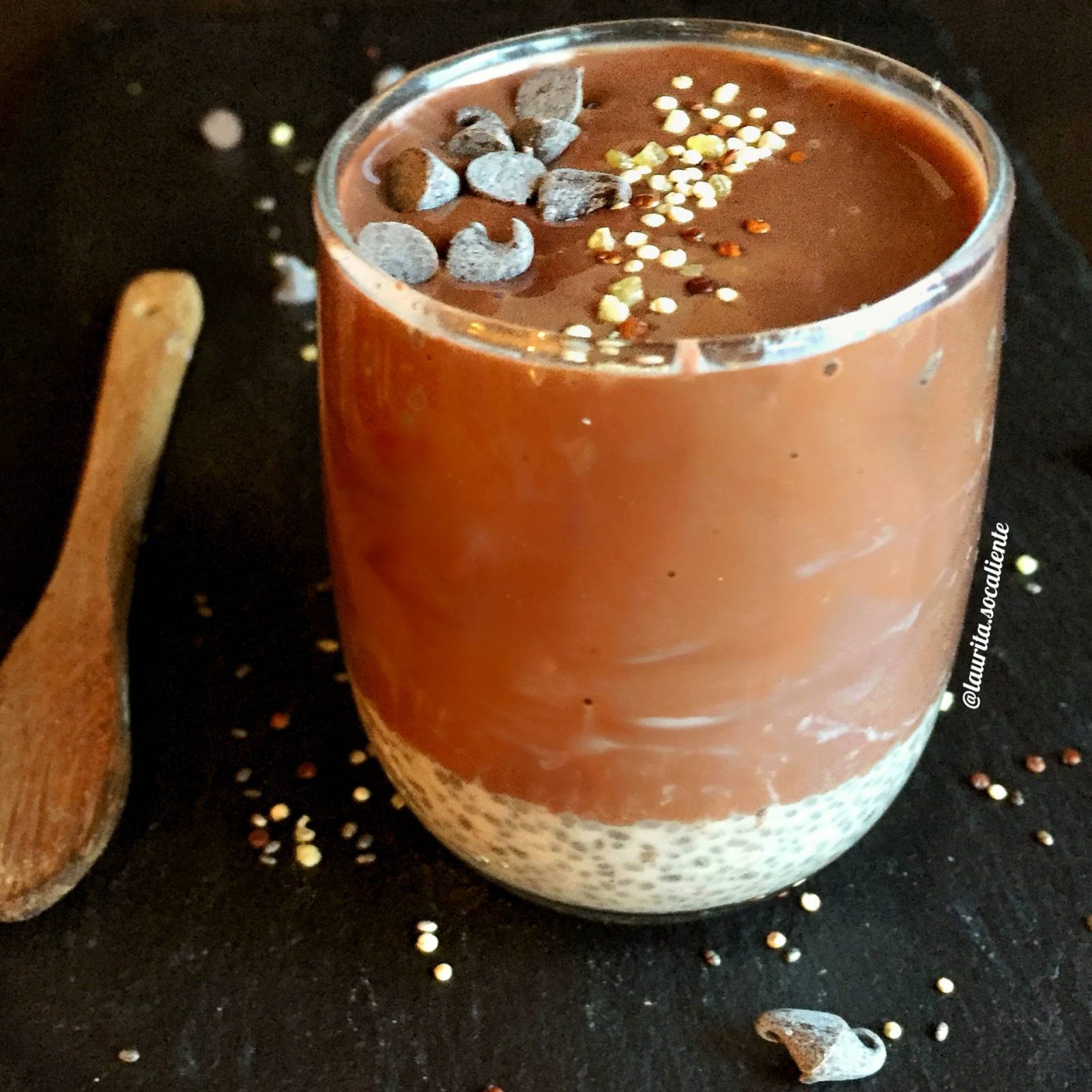 Ingrédients pour le top
2 cac de cacao
1 banane congelée
1 carreau de chocolat noir
Recette
Dans un grand verre, ajouter les graines de la base et le lait
Mélanger régulièrement pendant 30 min pour que les graines se dispatchent
Placer au réfrigérateur pendant la nuit
Faire fondre le chocolat noir
Le matin, mixer ensemble la banane, le chocolat et le cacao
Par-dessus la base, ajoutez le mélange et dégustez frais
Le petit +, c'est que vous pouvez le décliner à l'infini en testant tous les types de lait, et tous les fruits.
Enjoy xx
L.S.
---
For all my chocoholic people, here is a super healthy and tasty recipe. Let me know if you liked it J
Ingredients for the basis
4 tbsp of chia seeds
150ml of vegetal milk (soya, almond, oat…)
Ingredients for the top
2 tbsp of raw cacao
1 frozen banana
1 square of dark chocolate
Method
In a huge glass, add seeds and milk
Mix regularly for 30 min in order to dispatch the seeds from each other
Put in your fridge for the night
The next morning, dissolve the dark chocolate
Mix the banana, the cacao and the chocolate all together
Add the mix on the basis
Enjoy xx
L.S.