Comment gérer lorsque l'on voyage pour le boulot ?
La règle d'or est de toujours toujours avoir dans son sac un snack sain : des amandes, des dattes, des fruits secs…
Ainsi, vous ne sautez pas sur la première cochonnerie venue.
Le matin, si vous dormez à l'hôtel, vous avez le droit au petit déjeuner de l'hôtel. C'est le top puisque vous pouvez choisir de manger sainement, des fruits, des œufs et du pain complet. Si vous prenez les transports (avion, train voiture) le matin, alors je vous conseille de prendre votre petit déjeuner avant de partir. Ceci vous évite de vouloir acheter le croissant de chez Paul pour le trajet.
Si vous n'avez pas le temps, le plus simple reste encore de se faire un méga smoothie que l'on peut emporter partout avec soi. Mon préféré c'est lait de soja, carotte, pomme et citrons !
Ensuite, le repas du midi, vous allez surement devoir déjeuner au restaurant. Pas de panique, évitez de vous ruer sur le pain blanc avant de manger, buvez beaucoup d'eau et choisissez un plat « protéine/légumes » avec un morceau (un j'ai dit !) de pain ! Et on évite le dessert puisque l'on a un snack sur soi.
Le soir, c'est là qu'il faut être intelligent. Si vous êtes amenées à aller au restaurant, préférez une grosse salade plutôt qu'un plat de pâtes. Si vous avez la chance de choisir le restaurant, choisissez un restau japonais (sashimis !), ou bien un restau de fruits de mer. Ce sont des valeurs sûres !
Lorsque l'on voyage en avion, on évite les crackers ou bien le coca distribué. On préfère un verre d'eau avec nos dattes et nos amandes, beaucoup plus nutritives et plus healthy.
Le petit bonus, si vous dormez à l'hôtel, choisissez le bien ! Prenez un hôtel avec une salle de sport et levez vous plus tôt ! Ou faites un saut à la piscine après manger.
J'espère que cet article vous aura aidé un minimum, en tout cas ce sont les astuces que je met en pratique pour éviter la casse.
Xxx
L.S.
---
How to stay healthy when you travel for work ?
The golden rule is to always have a healthy snack in your purse: almonds, snack, dry fruits… So you don't jump on all junk food you see.
On morning, if you sleep in a hotel, you will have the chance to take a healthy breakfast as you can chose what you want: fruits, eggs, whole bread. If you take some transportation on mornings (flight, train, car), my advice is to have breakfast before leaving your place. You won't be tempted by having a croissant at Paul's place.
If you don't have time, the easiest is to make a huge smoothie that you can bring anywhere with you. My favorite one is : soya milk, carrot, apple and lemon.
Then, if you go to a restaurant at noon, don't panic. Avoid jumping on white bread, drink a lot of water, and chose a meal with proteins and vegetables, with one piece of bread (I said one!). We avoid dessert as we have our snacks on us.
You have to be smart at dinner. If you go to a restaurant, prefer a big salad instead of a plate of pasta. If you get to chose the restaurant, chose a Japanese one (and have sashimis!) or seafood.
When you travel in a plane, avoid all crackers they give you free.Have a big glass of water and your dattes if you are hungry. It is more nutritive and healthy!
The little bonus, if you sleep at a hotel, chose one with a gym or a pool, and wake up a bit earlier.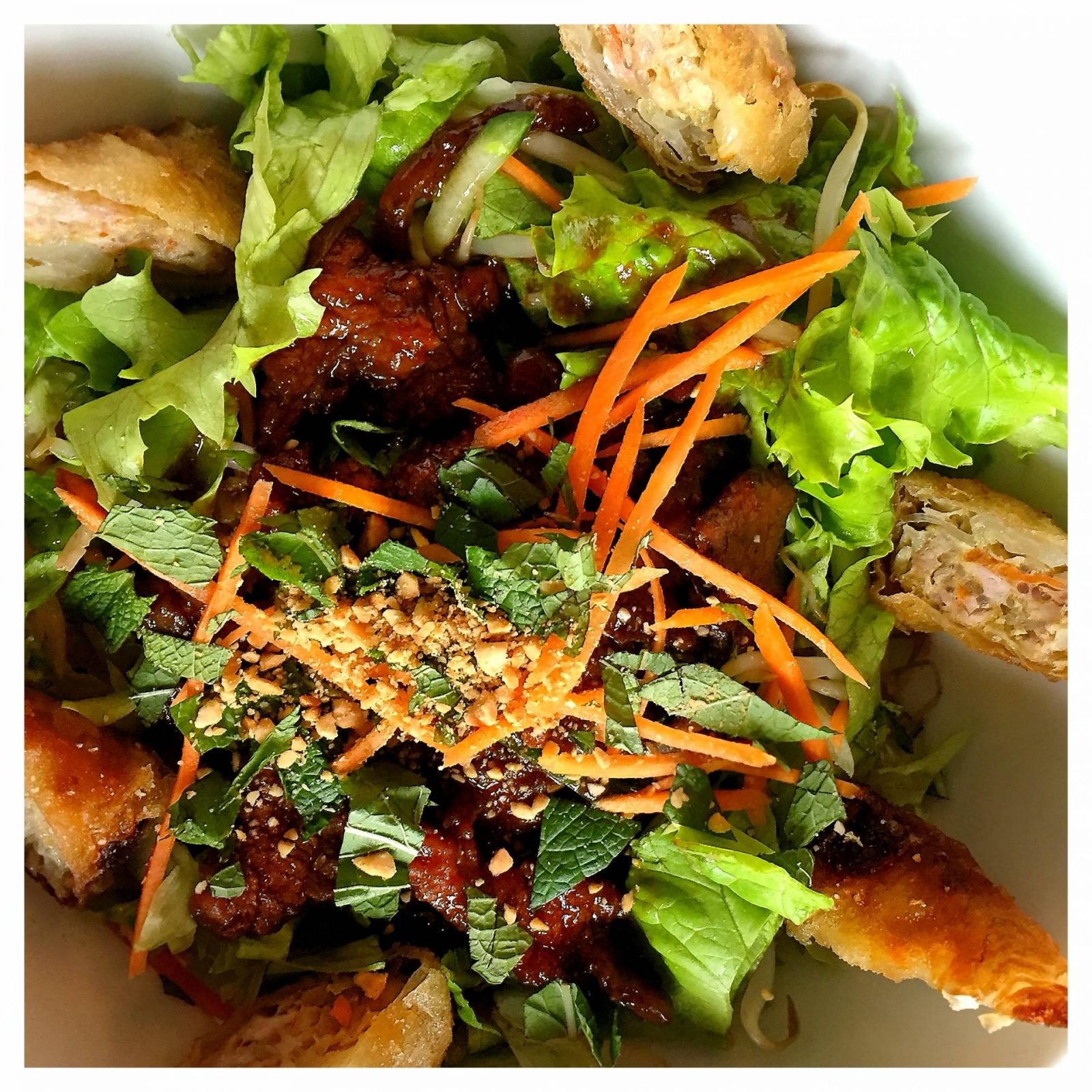 I hope my post helped you a bit, this is my tips to avoid the worse.
Xxx
L.S.