J'ai séjourné au Five Hotel à Paris, en plein cœur du quartier latin. Je recommande totalement cet établissement, j'ai adoré la chambre étoilée, super romantique et super calme. Je n'ai pas eu l'impression d'être en plein cœur de Paris.
Le design de l'hôtel est moderne, assez atypique et cosy. Vous n'avez pas de minibar en chambre, mais qu'importe puisqu'il y a comme une petite cuisine, appelée « Honesty bar », dans laquelle vous pouvez vous servir.
L'hôtel vous fait confiance, vous notez vous-même ce que vous consommez et réglez le tout à la fin de votre séjour.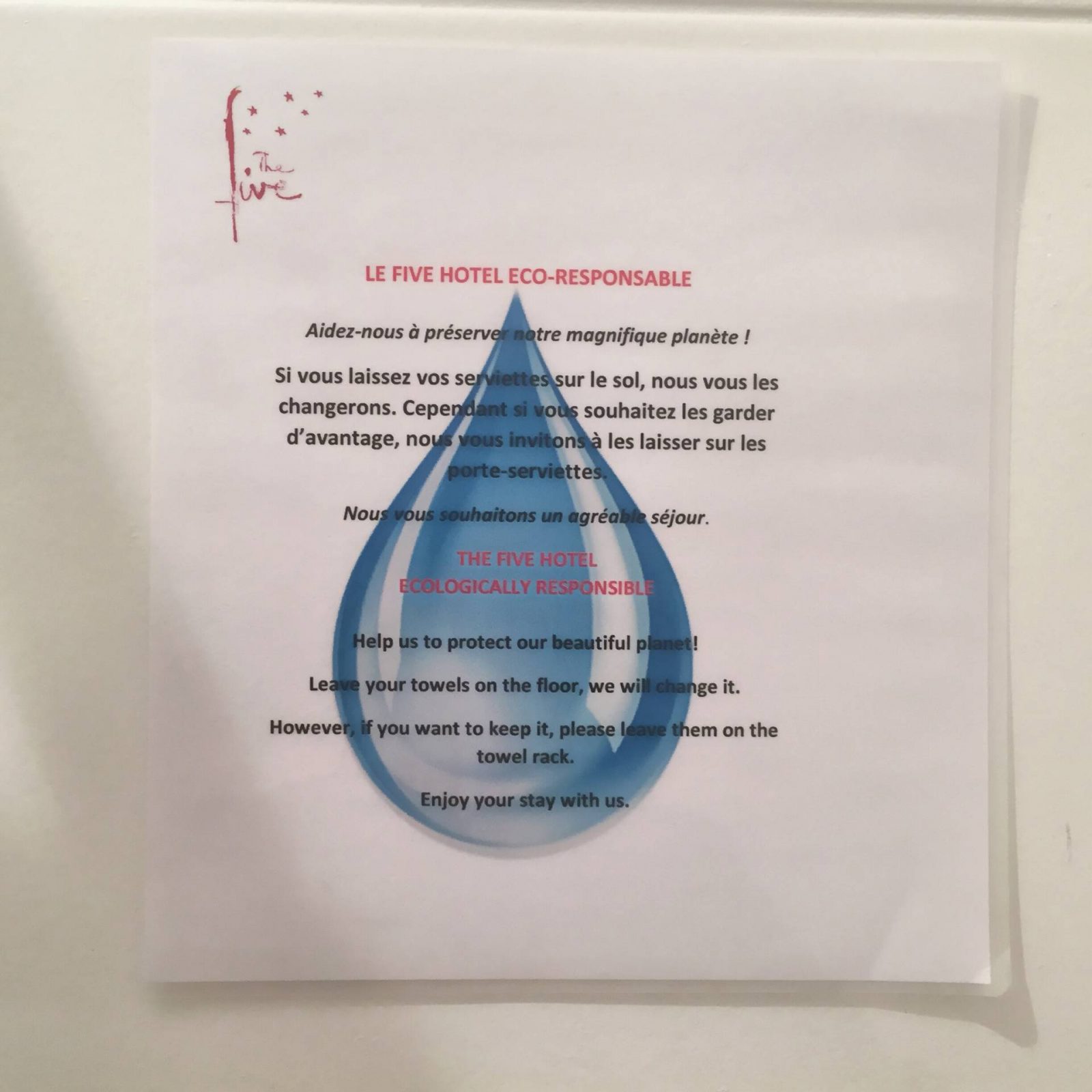 Chambre
Propre, assez petite mais largement suffisant pour deux personnes, super design, avec des étoiles au plafond et aux murs, qui rend l'atmosphère romantique, paisible et reposante.
Les rideaux sont totalement opaques donc aucun problème pour passer une bonne nuit. La salle de bain est propre et fournie avec des produits de la marque Algotherm.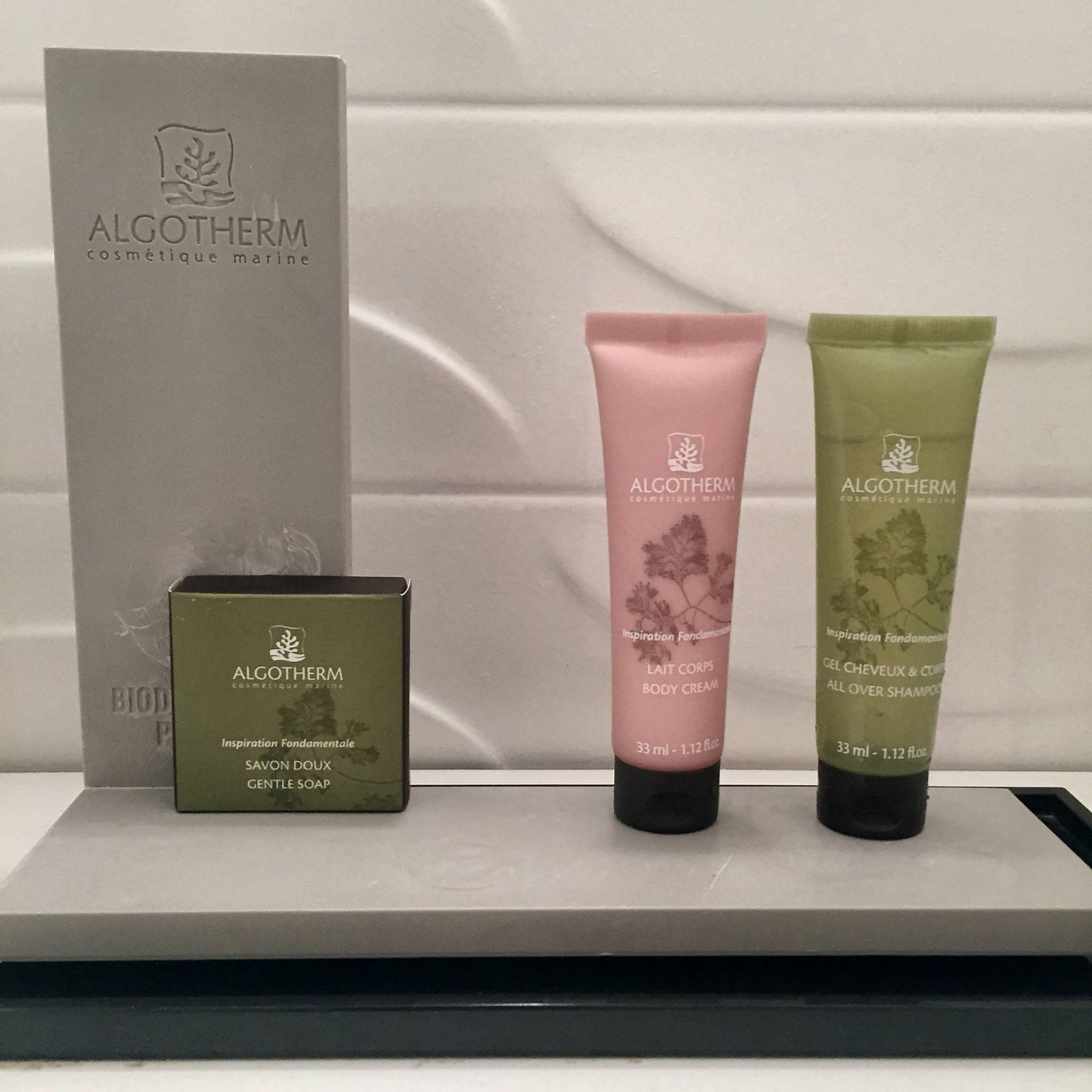 Lieux communs
Honesty bar assez fourni en boissons, design moderne, rouge, assez vif. Possibilité de travailler dans l'espace commun calme et décontracté. Le design des escaliers est très particulier, et vous met directement dans l'ambiance.
Le personnel
Hyper accueillant, discret, aimable, rien à dire, vraiment le top.
Pour conclure, si vous cherchez un hôtel pour une occasion particulière, ou simplement parce que vous êtes de passage sur Paris, je trouve que le Five Hôtel convient parfaitement. Le quartier Latin est un super quartier pour dîner, pour sortir et pour découvrir le Paris authentique.
Enjoy,
Xxx
L.S.
---
I spent one night at the Five Hotel in Paris, Latin area. I totally recommend this hotel, I loved the starry room, super romantic and calm.
I did not feel like I was in Paris. The design is modern, kind of not typical and cosy. There is no minibar in the room, but no problem because you have access to the "honesty bar" in which you can have whatever you want.
The hotel trusts you, you pick what you want and write it down so you can pay everything at the end of your stay.
Room
Clean, kind of small but enough for two persons. Great design, with a starry sky and walls, which makes the atmosphere so romantic, peaceful and restful. The curtains are totally dark so you can have a long night. The bathroom is clean and proposes Algotherm's products.
Public spaces
Honesty bar full of drinks, modern design, red and dynamic.
Possibility to work in the quiet work space. The stairs design is particular, and gives you an idea of the Hotel universe.
Staff
Super nice, warm welcome and discrete. Top of the top.
To conclude, if you are in Paris for a special occasion or just because you have a night to spend in Paris, the Five Hotel is a good choice, because you can enjoy Latin area to live the Authentic Paris, to dine out, dance or just visit.
Enjoy,
Xxx
L.S.