En plein hiver, j'ai la fâcheuse habitude de dévaliser les magasins de maillots de bain. Tout cela est très logique, alors qu'il fait un froid de canard dehors n'est-ce pas ? Vous trouverez celui de la photo sur Asos !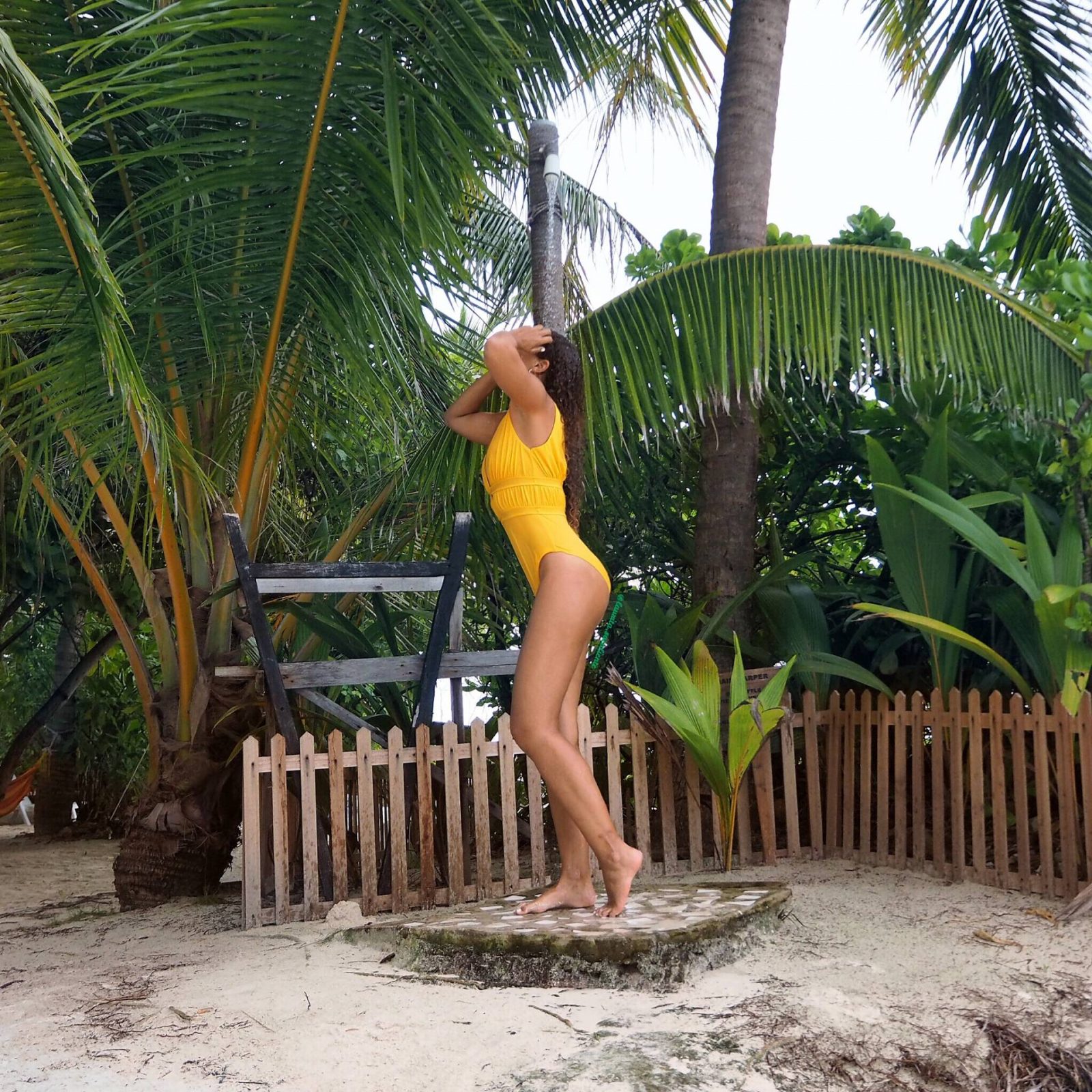 Mais en réalité, vous avez tout intérêt à acheter vos maillots à ce moment-là, comme ça vous avez toutes les tailles dispos, et surtout, vous êtes prêtes au cas où le beau temps pointe son nez 😉 Ou alors en cas de surprise de votre Jules « chérie, on part aux Seychelles demain » 😉
Oui je sais, ça n'arrive que dans les films mais j'aime tellement les maillots de bain que je cherche des excuses.
Pour mon voyage aux Maldives, j'ai opté pour un maillot de bain jaune, décolleté, une pièce comme je les aime : vous le trouverez ici !
Le vernis blanc que je porte sur la photo est ici !
Bon shopping !
Xxx
L.S.
---
In winter, I have a bad habit which is buying tons of bikinis. Not logical at all because Paris is so cold outside…
But in reality, you must buy your bikinis in winter because all sizes are available, and overall, you are ready in case summer is coming. Or in case your boo is surprising you "tomorrow baby, we are off to Les Seychelles" 😉
Yes I know it is never happening but I love bikinis so I find excuses.
For my Maldives trip, I chosed a yellow bikini, one piece like I love them. You can find it here !
Have a nice shopping !
Xxx
L.S.