Hello people !
Je suis entrain de passer un diplôme en cours du soir de coach nutrition, donc je me lancerai bientôt dans le coaching !
En attendant, je vous propose le petit déjeuner que j'ai pris sur mes 6 dernières semaines du BBG, et que je continue à prendre parce que j'adore le goût !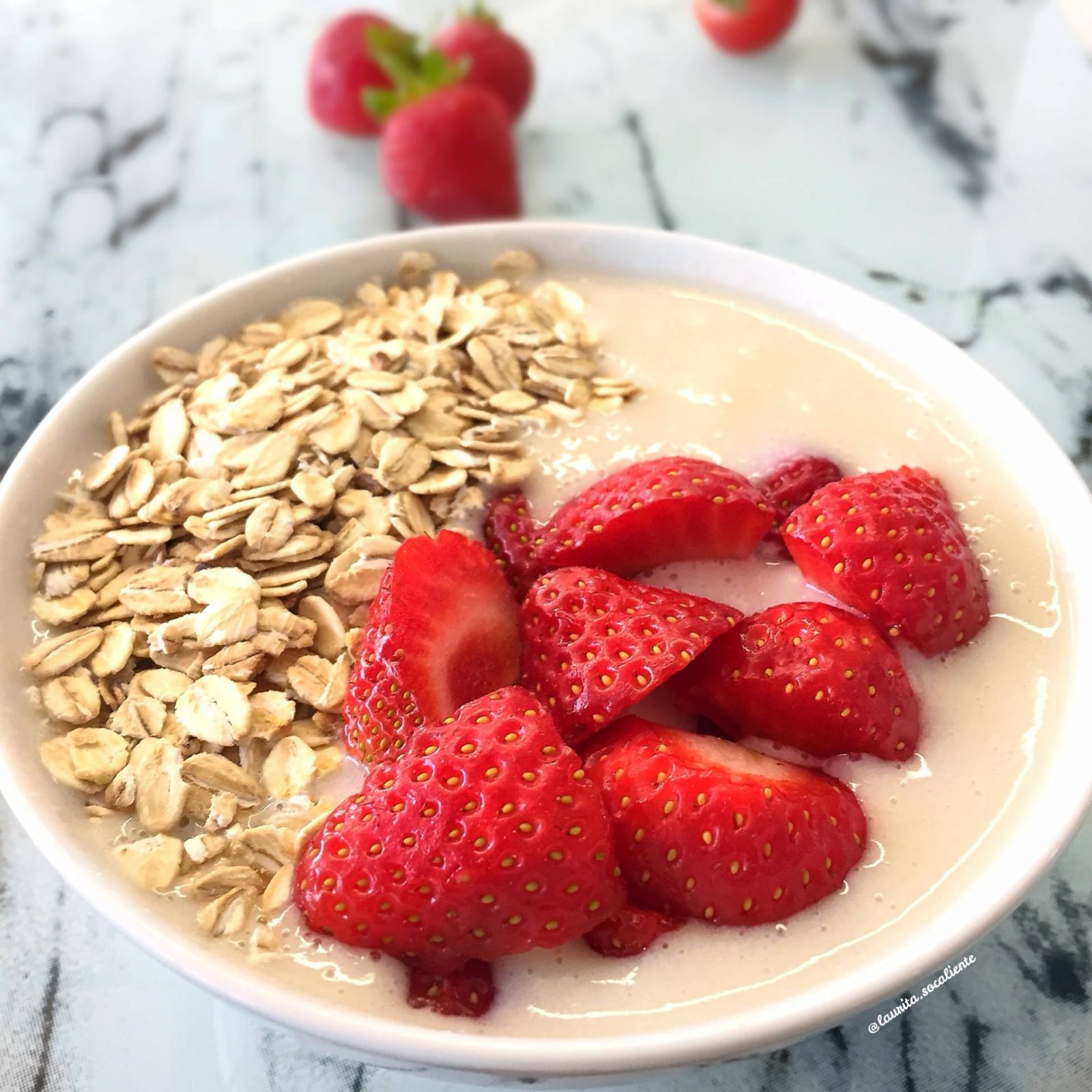 Ingrédients
26g de Formula 1 Vanille
1 cas de Pmix ou 250ml de lait végétal (en fonction de mes envies)
De l'eau (à ajuster, j'aime quand il est assez épais donc je n'en met que la moitié d'un verre d'eau)
3 cas de muesli maison OU de flocons d'avoines complet
Recette
Tout mixer ensemble
Rajouter les flocons d'avoine complets ou le muesli maison par-dessus
Couper les fruits et les rajouter par-dessus
Bon ap !
Xxx
L.S.
---
Hello people
I am curently trying to pass a nutrition coach diploma so I will son coach you !
Meanwhile, here is my breakfast I took for the last 6 weeks of BBG, and I keep having it because I love the taste.
Ingredients
26g of Formula 1 Vanille
2 tbsp of Pmix or 250ml of vegetal milk (according to my mood)
Water (I love when it is not too liquid so I only add half a glass)
6 tbsp of home made muesli OR whole oatmeal
Recipe
Mix the Formula 1 and Pmix or milk + water together
Cut the fruits and add it on top
Add muesli or oatmeal above
Enjoy
Xxx
L.S.