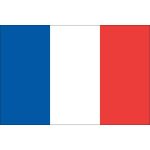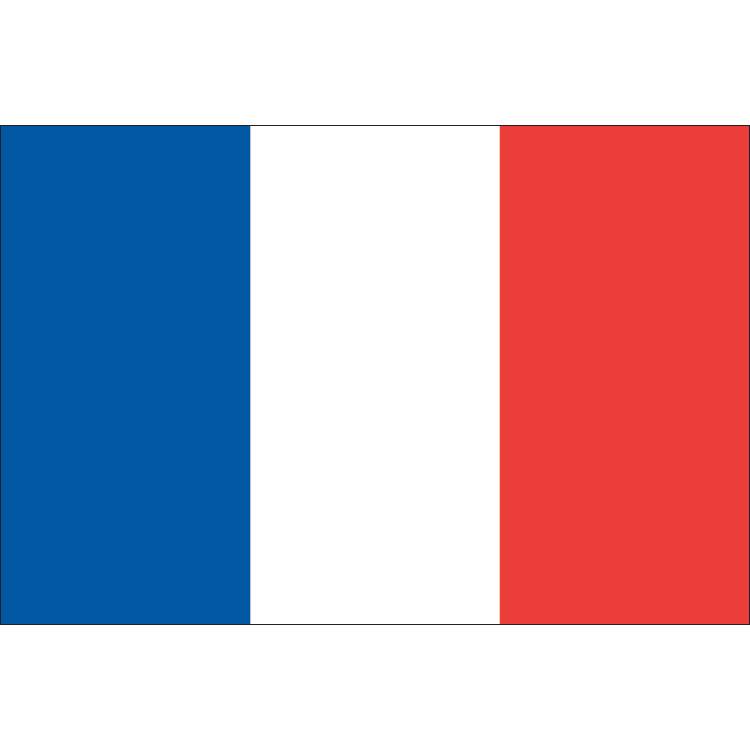 Bonjour à tous !
Si vous me suivez sur les réseaux sociaux, vous n'êtes pas sans savoir que je suis une addict de la corde à sauter, bien qu'avec cet hiver rude, j'ai du mal à m'y mettre sans me brûler les mains xD !
Bref, si vous n'êtes pas encore certain des bienfaits de la corde à sauter, voici plusieurs raisons de s'y mettre !
Brûler un max de calories
15 min de corde à sauter équivaut à 30 min de course à pied ! Ca vaut le coup pas vrai ? C'est un sport hyper cardio, hyper physique puisque tous vos muscles sont sollicités. 725 calories sont brûlées par heure en moyenne, donc comment vous dire que c'est LE sport qu'il vous faut si vous souhaitez booster votre métabolisme. Et si vous aimez manger, vous avez tapé à la bonne porte!
Surtout que quand vous en avez marre, vous n'avez qu'à arrêter et filer sous la douche, alors que quand vous courrez, il faut revenir sur vos pas. C'est hyper rapide, vous pouvez sauter n'importe où, dehors, dedans, en vacances, entre midi et deux, le soir, la nuit… C'est ultra pratique, et 15 minutes de corde en hiit (high intensity interval training) deux fois par semaine suffit amplement à vous maintenir en forme. Vous pouvez également opter par une séance longue de 45 minutes, à moindre intensité si vous prenez du plaisir, mais ce n'est pas obligatoire !
Une corde vous coûte 20 euros environ, et vous pouvez l'utiliser pour toujours ! Je pense qu'en terme d'investissement vous ne trouverez pas mieux. Il vous suffit d'une corde à sauter et de baskets pour pouvoir faire votre séance. C'est le sport le plus économique du monde, peut-être après la natation (quoi qu'un maillot de bain peut parfois dépasser 20 euros).
Donc dans un sens, la corde est le pire sport pour les excuses 😉
Que vous soyez un homme ou une femme, la corde à sauter à une vertu non négligeable ! Vous musclez absolument tout votre corps. Pour une femme, vous pimpez votre périnée, mais pour les deux sexes, vous musclez les bras, la sangle abdominale, les mollets, les fessiers, le dos, bref ! Tout le corps est sollicité, et si vous pratiquez régulièrement, vous pourrez observer votre corps changer peu à peu. Vous allez voir vos muscles se dessiner, et vos jambes s'affiner.
Pour vous donner une idée, lorsque j'ai commencé la boxe thaïlandaise, mon coach nous a dit "c'est parti pour l'échauffement, 45 minutes de corde" ! J'ai cru vomir ! C'était super intense, mais c'est bien la preuve que ce sport est parfait pour faire monter son cœur dans les tours, et booster votre cardio à son maximum (selon l'intensité que vous y mettez, évidemment). Plus vous changez d'exercice, et alternez les rythmes, plus vous allez sentir votre endurance s'améliorer.
Vous trouverez également une vidéo qui vous explique absolument tout ici !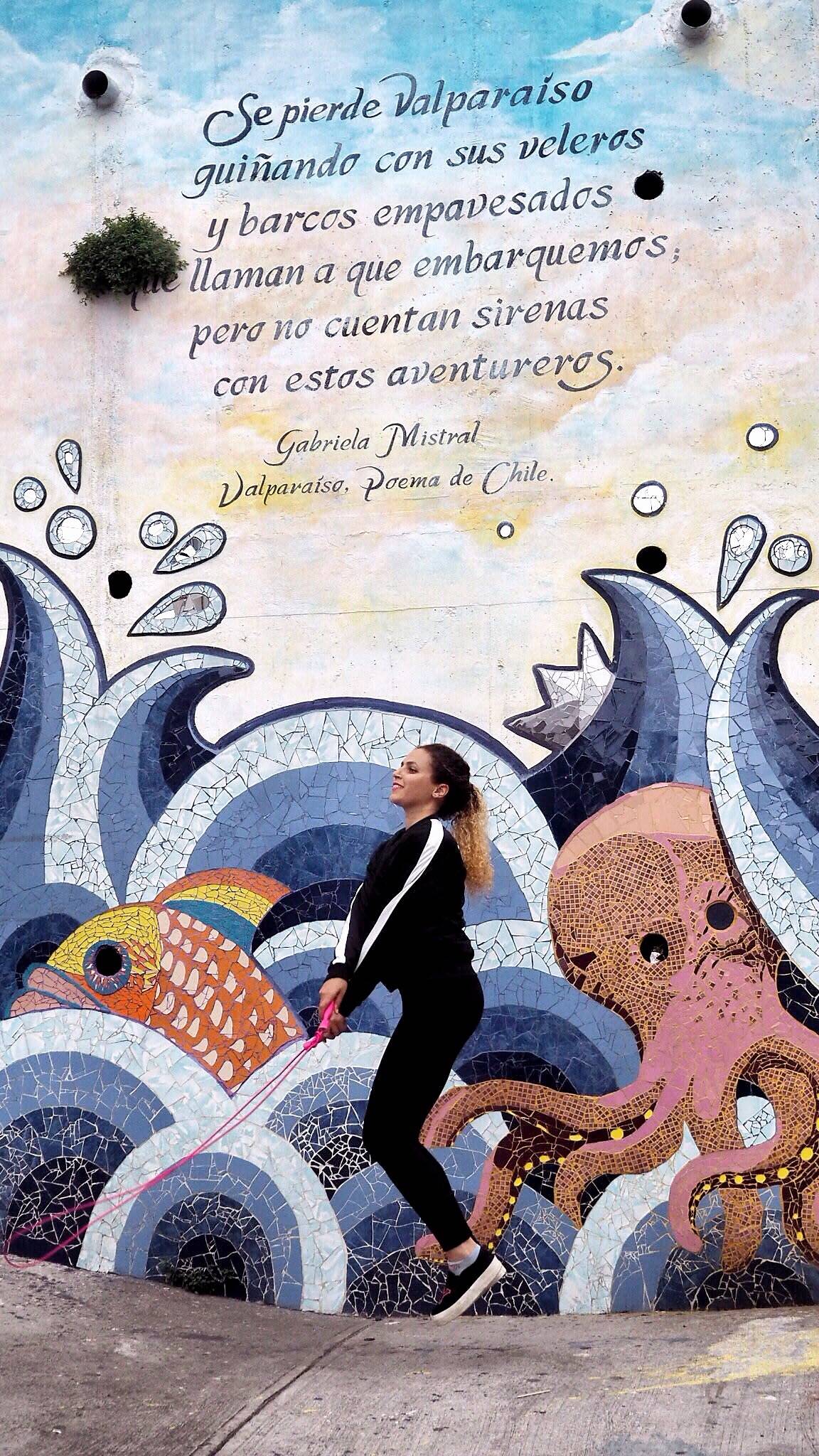 A vous de jouer !
Sportivement,
L.S.
---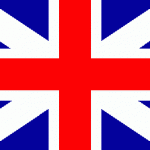 Hello everyone !
If you follow me on social networks, you know that I am a skipping rope addict, although with this harsh winter, I find it hard to get into it without burning my hands xD!
In short, if you are not sure yet of the benefits of the skipping rope, here are several reasons to start!
Burn a max of calories
15 min of skipping rope equals 30 min of running! It's worth it, is not it? It is a hyper cardio sport, hyper physical since all your muscles are solicited.
725 calories are burned per hour on average, so how do you say it's THE sport you need if you want to boost your metabolism. And if you like to eat, you've come to the right place!
Fast
Especially when you're fed up, you just have to stop and run in the shower, while when you run, you have to retrace your steps. It's super fast, you can jump anywhere, outside, in, on vacation, between noon and two, in the evening, at night …
It's ultra convenient, and 15 minutes of rope in hiit (high intensity interval training) twice a week is more than enough to keep you fit. You can also opt for a long session of 45 minutes, less intensity if you take pleasure, but it is not mandatory!
Cheap
A rope costs you about 20 euros, and you can use it forever! I think that in terms of investment you will not find better. All you need is a jump rope and sneakers to complete your session.
It is the most economical sport in the world, perhaps after swimming (although a swimsuit can sometimes exceed 20 euros).
So in a sense, the rope is the worst sport for excuses 😉
Muscle all your body
Whether you are a man or a woman, skipping rope has a great virtue! You absolutely muscle your whole body.
For a woman, you pimp your perineum, but for both sexes, you muscle the arms, the abdominal strap, the calves, the glutes, the back, everything.
The whole body is solicited, and if you practice regularly, you will be able to watch your body gradually change. You will see your muscles draw, and your legs become refined.
Improve endurance
To give you an idea, when I started Thai boxing, my coach told us "it's time to warm up, 45 minutes of rope"!
I thought I was throwing up! It was super intense, but it is proof that this sport is perfect to get your heart up in turns, and boost your cardio to its maximum (depending on the intensity you put in, of course). The more exercise you change, and alternate rhythms, the better your stamina will be.
You will also find a video that explains everything absolutely here!
It's your turn !
In sporting terms,
L. S.