Buenos dias,
Si vous êtes comme moi, vous cherchez à diminuer la viande dans votre quotidien. Si ce n'est pas votre cas, je vous conseille de vous renseigner car manger trop de viande peut avoir des effets nocifs sur votre organismes et sur l'environnement 😉
Du coup, si vous êtes régulièrement amenés à déjeuner en extérieur, parfois les choix sont assez limités pour manger végétarien.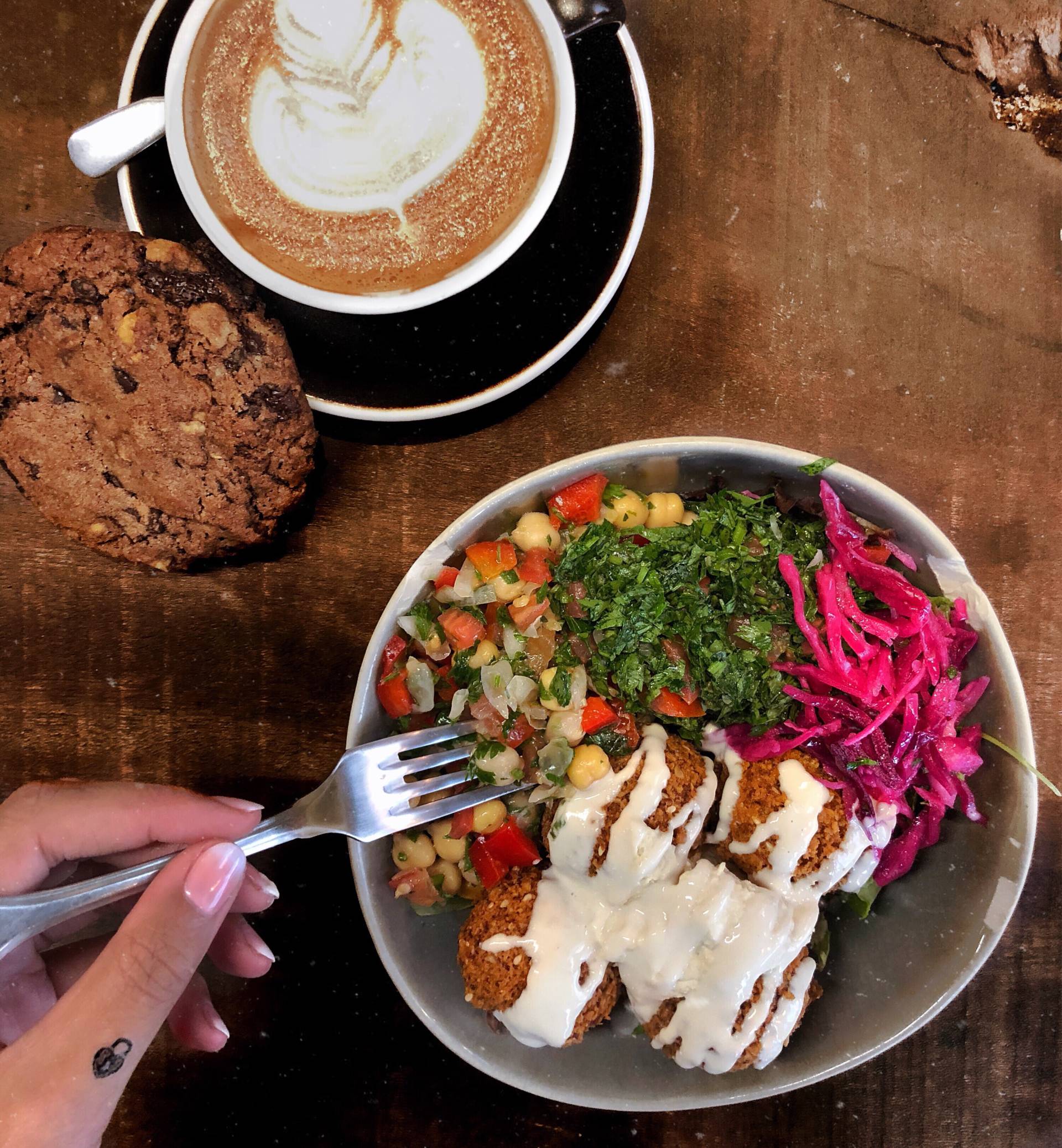 Voici donc quelques options saines que vous pouvez choisir lorsque vous allez au restaurant :
Cuisine européenne :
Salade de falafel : les pois chiches sont une excellente source de protéines
Salade de quinoa : idem, le quinoa est une céréale extrêmement riche en nutriments !
Risotto : généralement, je le prends au champignon parce que j'adore ça mais vous avez diverses options
Lasagnes végétariennes
Frites de patates douce
Avocado toasts (ma passion)
Cuisine latine :
Guacamole
Pico de gallo
Croquetas
Empanadas aux épinards
Cuisine orientales
Shakshuka
Tajine d'olive vertes
Couscous
Taboulé libanais
Houmous
Caviar d'aubergine
Falafel
Cuisine asiatique :
Ramen
Veggies pad thai
Cury de légumes végétarien
Pho
Bobun végé
Nems aux legumes
Maki concombres
Il existe mille et unes options pour se régaler sans consommer de viande, il suffit d'avoir un peu d'imagination.
Bon appétit !
L.S.
---
Buenos dias,
If you are like me, you are looking to decrease the meat in your daily life. If this is not your case, I advise you to inquire because eating too much meat can have harmful effects on your organisms and the environment.
So, if you are regularly brought to lunch outdoors, sometimes the choices are quite limited to eat vegetarian.
Here are some healthy options that you can choose when you go out to eat:
European cuisine:
Falafel salad: chickpeas are an excellent source of protein
Quinoa salad: ditto, quinoa is a cereal extremely rich in nutrients!
Risotto: generally, I take it mushroom because I love it but you have various options
Pasta with pesto
Vegetarian lasagna
Sweet potato fries
Avocado toasts (my passion)
Latin cuisine :
Guacamole
Pico de gallo
croquetas
Spinach empanadas
Oriental cuisine :
Shakshuka
Green olive tajine
Couscous
Lebanese Tabbouleh
Humus
Eggplant caviar
Falafels
Asian cuisine :
Ramen
Pad Thai Veggies
Vegetarian Vegetable Curry
Pho
Veggie Bobun
Nems with vegetables
Maki cucumbers
There are a thousand and one options to enjoy without eating meat, just have a little imagination.
Enjoy your meal !
L. S.