J'ai la chance d'être invitée à des événements ces derniers temps, et de vivre des expériences extra ordinaires. J'ai rencontré des personnes formidables sur les réseaux sociaux, qui m'ont permis de découvrir plein de choses. Parmi elles, j'ai eu la chance de rencontrer EmmaFitnessGoal, une fitgirl avec un corps de déesse, mais surtout, un vrai chou!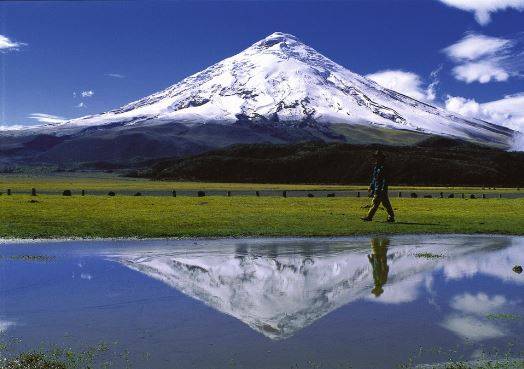 Grâce à Emma, je suis invitée à participer au Raid La Saharienne, qui se déroule du 5 au 13 Novembre 2016 en Equateur ! Pour tout vous dire, j'ai été prévenue il y a quelques jours seulement.
Autant vous dire que je ne suis pas entraînée pour ce type d'épreuve, moi qui déteste courir ! Emma et moi-même ne sommes pas du tout entraînées, alors forcément nous risquons de finir dernières, mais nous l'aurons fait ! Ce n'est pas donné à tout le monde de faire un Raid et certaines personnes s'entraînent spécialement pour ce type d'événement pendant 6 mois voire un an. Quel énorme challenge, quel défi !
Il s'agit d'un raid solidaire, pour une association humanitaire. Je vous en dirai plus à mon retour.
Au programme :
15 km de run
17km de vélo
15km de course nocturne
Canoë, tir à l'arc
Course d'orientation avec des enfants Équatoriens (Emma a du pot, porque hablo español ;))
Et bien d'autres épreuves !
Le concept est simple, nous sommes en équipe de deux, et nous courrons tous pour des associations différentes !
J'ai hâte de vous raconter les détails, que moi-même je n'ai toujours pas, mais promis vous pourrez vivre l'expérience avec moi à travers les réseaux sociaux !
Je vous tiens au courant !
Si vous souhaitez d'avantage d'information, c'est ici !
Xxx
L.S.
---
I am so lucky to be invited to amazing events recently, and to live extraordinary experiences. Thanks to Instagram, I had the chance to meet a great person, Emma Fitness Goal.
Thanks to Emmafitnessgoal, I am invited to participate to La Saharienne's Raid, from the 5th to the 13th of November 2016 in Equator. To be honest, I have been told only a few days ago.
I am not trained AT ALL for this kind of ordeals, and I hate to run !
But this time, it is a solidary raid, for a humanitarian association. I will tell you more about it when I get back.
Program:
15 km of running
17km of biking
15km of night run
Kayak
Orientation with Equatorian childern (Emma is lucky, porque hablo español ;))
And tons of other ordeals.
The concept is easy, we are by team of two, and we participate for different associations.
Emma & myself are not trained at all, so we might finish after everybody but we would have did it ! Not everyone can do a raid, and some people train for months to get ready. What a huge challenge !
I can't wait to share this amazing experience with you, when I will have more details of course ! You can follow the experience on my social networks.
Keep you posted !
If you want more information, click here !
Xxx
L.S.